Director Michael Bay made content and services designed for virtual reality games
. Thanks to The Rogue Initiative
Michael Bay and the group The Rogue Initiative – of which I speak in your day – they have signed an agreement to create products and entertainment licenses for virtual reality designed exclusively
<.
designed to be played and enjoyed in a different medium, but with the usual ingredients of his filmography.
"I have enjoyed a professional relationship for years with Michael Bay, and could not be more excited about it.
Working with him will be a unique experience, giving us incredible and insight in an amazing environment as virtual reality
. we are absolutely overwhelmed with emotion by having a
power in the film industry
and entertainment like him at home, "says
Pete Blumel
, co-founder of the Rogue Initiative and project manager
" I am excited to build new worlds and visual elements in a medium such as virtual reality "Michael Bay
Bay , film director Rock , Pain and money and Transformers , meanwhile, has been forthright: "I've known Pete for a long time, and he it has created a great team around this . I am excited to build new worlds and visual elements in this innovative means with them. "
The Rogue Initiative , with d irectivos and programmers experience Disney, Sony and Activision , will use technology Unreal Engine 4 for your games, and has already closed several agreements with Hollywood directors, in the search for experiences interactive big budget .
PlayStation VR, Oculus, HTC Live and Gear VR, as well as ecosystems and portals . style streaming Netflix and Hulu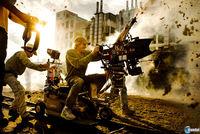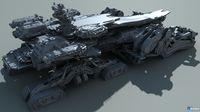 Director Michael Bay made content and services designed for virtual reality games