GAME book detailing incentives for Mario & Sonic at the Olympic Games 2016 in Rio 3DS
March 16, 2016
phoneia.com
---
This is a set of magnets.
Game has announced its incentive reserve for saving our copy of Mario & Sonic at the Olympic Games Rio 2016 Nintendo 3DS , which will arrive next April 8 to the notebook.
gift
game
will form a
set 8 magnets videogame
, which will feature the various
characters and heroes of the game doing different sports events
we see in the title.
Mario & Sonic at the Olympics: Rio 2016
offer new sports, such as
soccer, rugby, volleyball and golf
, of course, combine the
Brazilian setting
upcoming
. Olympics
, to be held in
Rio de Janeiro
, with the fantasy of these sagas game
Video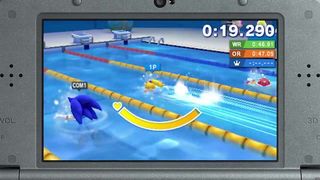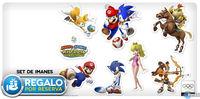 GAME book detailing incentives for Mario & Sonic at the Olympic Games 2016 in Rio 3DS