The World of Warcraft subscribers drop to 7.1 million
Gaming revenues remain stable.
Activision has revealed in a presentation to investors that the number of subscribers to World of Warcraft has been reduced to 7.1 million players in the first quarter of 2015.
considered normal this fall
, as usual, after the launch of an expansion subscriptions rise, and after completion, these decreases.
In any case, World of Warcraft is still
being equally profitable revenue, since the loss of subscribers was balanced with the rise the subscription price in some regions
, particularly in Eastern Europe.
World of Warcraft
received late last year its fifth expansion, Warlords of Draenor
. In it we find many new features like a new continent to explore, new dungeons, more raids or uploading
level 100.
Video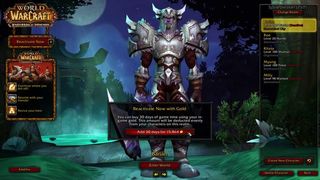 The World of Warcraft subscribers drop to 7.1 million