Most recent:
How to create an animated GIF from a video in Android
EUROPA PRESS
Thanks to an "optimal strategy" of positioning, cybercriminals have managed to put this program on top of the Google searches.
When you download the fake program, this is advertised as a test version and you need to buy the paid version, which costs 25 euros.
This scam has been reported to both Google and to Microsoft, while cybercriminals have already managed to reach "to a substantial number of users".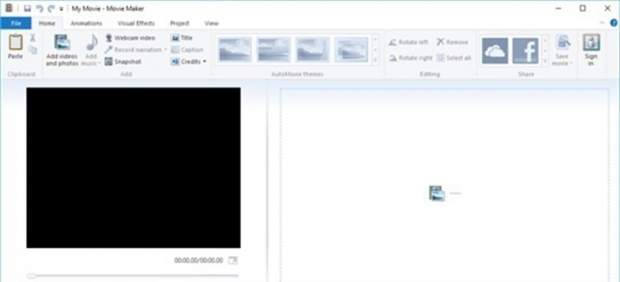 A web site that offers the download of a modified version of the editor free Windows Movie Maker Microsoft has managed to position itself among the top of search results by Internet, according has advised the company of cybersecurity ESET.
This 'software' as amended, based on an original application that Microsoft descatalogó the past month of January, looking to collect money from users affected.
ESET explained in a press release that thanks to an "optimal strategy" of positioning in search engines, criminals have managed to put this fraudulent program at the top of searches on Google, thanks to the existence of "many users" who are still searching for the official version of the sold out Movie Maker.
So, searches that include terms like "Movie Maker" or "Windows Movie Maker" lead to the download web site program, windows-movie-maker.org, which is located in the first positions of Google in most countries. The company's cyber security has detailed that the fake program also appears on the first page of results on Bing, the second search engine with the greatest market share.
This scam, whose first appearance dates back to the year 2010, has already been reported by ESET both Google as Microsoft. As a consequence of this optimal positioning, the cybercriminals have managed to reach "to a substantial number of users", so that the service of telemetry of the company Slovak have labeled this threat as "one of the most prevalent right now."
In fact, the past 5 of November, it was the third risk detected in the world and the number one in Israel. A day after, he went on to lead the ranking of threats in the Philippines, Israel, Finland and Denmark.
When users install the program from the bogus website, they get a version of Windows Movie Maker that works perfectly. However, and contrary to the official version of Microsoft, which was free, this is advertised as a trial version, so that it is necessary to update it to get the full version.
then Appears a window that encourages you to buy this release, first when you open the program, and then when you try to save the document, a process that is impossible to do if you don't have the paid version. The cost of the license fraudulent is 29.95 dollars –more than 25 euros, to the change– although it appears an offer of 25% discount.
ESET has been recommended to those users that have this fraudulent program installed that uninstalled and discuss the team with a tool 'anti-malware'. To avoid falling into this type of scams, the company has been advised to use only "official programs and download them from the web pages of manufacturers."
In the event that it is absolutely necessary to use a program discontinued, ESET advised to use security solutions that are able to detect and block malicious content, consider similar programs that have official support –as, in this case, Windows Story Remix– and, above all, do not pay for "never" for programs that are offered free of charge.
A fake Movie Maker that raises money occupies the first positions of Google search
Source: www.20minutos.es
November 12, 2017
Next
Random post