A study reveals that Facebook or Twitter are damaging the mental health of young people
20 MINUTES.IS
Two health organizations, the british have carried out a survey to 1,500 boys and girls between the ages of 14 and 24 years old.
YouTube Only has a positive impact on young people, while Instagram, Twitter, Facebook, and Snapchat can generate anxiety or depression.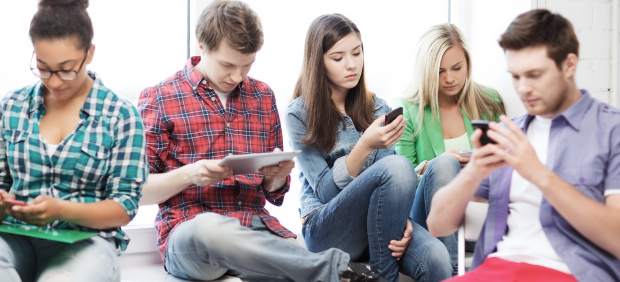 Two organizations of health in the United Kingdom, the Royal Society of Public Health, and the Young's Health Movement, have carried out a study in 1500 young people between 14 and 24 years old of age on the influence of the main social networking in your mental health. And the results are not encouraging, publishes The Guardian.
In particular, have analyzed the effects of Facebook, Twitter, Instagram, Snapchat and YouTube. Only the platform of videos has a positive effect on young people.
According to the study, social networks increase the concern for the body image of children and adolescents surveyed, worse, problems such as the bullying, the insomnia, the anxiety, the depression and the loneliness.
The research reveals that Instagram and Snapchat are the influencing of a way more negative in the mental health and well-being of the young, because they are focused on the external image and may increase anxiety.
YouTube only affects the sleep-deprivation, but yields positive results in topics such as loneliness, depression, or emotional support.
(Visited 1 times, 1 visits today)
A study reveals that Facebook or Twitter are damaging the mental health of young people