An artist shows new illustrations Sunset Overdrive
We see some game ideas discarded
Vaughan Ling , one of the artists who worked on the creation of Sunset Overdrive , has released a series of illustrations of the game which had not been previously distributed .
They can see different ideas for creating Sunset Overdrive , some closer to that seen in the final release, and other somewhat different, as those who opt for a more realistic and less colorful aesthetics.
This is an action-adventure open world that mixes many very different and original weapons, one of the hallmarks of the study, with a displacement through the city with a lot of freedom, doing parkour and can grind various surfaces, much like the classic Sega Jet Set Radio.

Sunset Overdrive last launched on October ?? 31 in a pack with white Xbox One included ??
More images in the web author.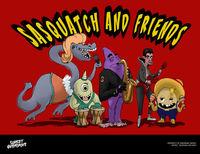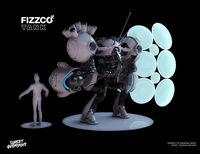 (Visited 1 times, 1 visits today)
An artist shows new illustrations Sunset Overdrive