Apple preenta its new TV application for the Apple TV, iPhone and iPad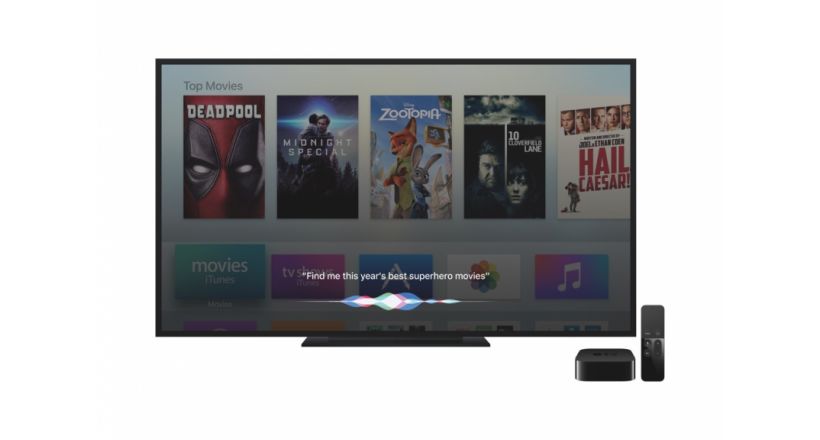 Apple launched its new TV application that allows to generate a unified experience to discover and access TV shows and movies from multiple applications on Apple TV, iPhone and iPad. The new TV application provides a single place to access TV shows and movies, allowing you to discover new content. Also includes a new feature Siri for the Apple TV that allows users to go directly to live news and sporting events across multiple applications.
Within the new features of the TV includes Watch Now, " in which users will be able to view a collection of shows and movies available from iTunes and other applications. From here you will be able to go to Up Next, or Recommended to choose what to see. Up Next allows users to watch movies or shows that you are seeing in the present, in an orderly system by pointing out what it is that you probably seen before: for example, if you finish watching an episode the system automáticoicamegnte will add the next on the list Up Next.
With Recommended users can browse a selection of shows and films especially chosen for them, with sections dedicated to genres like children's, science fiction or comedy. In the Library the users can access their entire collection of movies and TV shows in iTunes; and Store can access new content in different video services to search for items that have not yet been downloaded, or choose new subscriptions.
The new application App will be available on Apple TV, iPhone and iPad, and will always be synchronized on all devices.
Siri incorporates a new function, now you can easily access to live news and sporting events, searching through multiple applications. The user only has to indicate which match you want to see, and can provide the results to-date, and take users directly to the live streams.
users in the united States can also have access to a simplified system in order to enjoy its video apps pay, using a single sign-on. The system will start functioning from December and the subscribers of DIRECTV, DISH Network and others only need enter their data only once on Apple TV, iPhone or iPad to access immediately to the application.
The new TV application and the single sign-on will be available in December as a free software update for Apple TV 4th Generation, iPhone, and iPad.
(Visited 1 times, 1 visits today)
Apple preenta its new TV application for the Apple TV, iPhone and iPad