Diluvion, an open world game underwater, is released on the 2nd of February
Targets a submarine through dangerous waters.
Diluvion will be launched on the 2nd of February, has announced its developer Arachnid Games, which has also presented its launch trailer.
Video: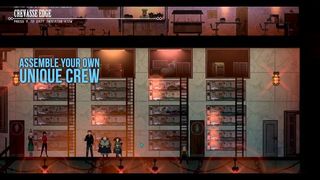 This game presents us, an open world, with naval battles and exploration. Diluvion takes place after a great flood will sweep the world. What is left of the population, will fight among themselves for resources. Survival, on the other hand, will take place under a layer of permanent ice.
players will take the role of captain of a submersible. In this way, will have to explore the secrets of the seabed, arriving to different ports and live with different factions and mercenaries. On the other hand, will have to look for treasures, resources, exchanges and defeat different creatures that have taken over the bottom of the ocean.
you Can learn more of this title our impressions.
(Visited 1 times, 1 visits today)
Diluvion, an open world game underwater, is released on the 2nd of February