DOOM teaches us work behind the design of your cover video
. It will arrive on May 13
Bethesda has distributed a new video DOOM , which teaches us, through an instructional video reversible quick camera design of the internal cover and game, that was chosen through a contest . The illustration was designed by Alex Palma, id Software , and represents the style retro and classic of the first games of the series.
the open beta will begin on April 15
the open beta of code and does not require all players they can log on to the platform they choose and to download to play Deathmatch team and S EnDeRo War in the Heatwave maps and infernal and enjoy new weapons, modules pirating and armor sets.
The beta of DOOM will begin on Friday, April 15, 2016 at 06:00 (CET) and will end next Monday, April 18, 2016 , at 5:59 (CET). will be a restart this veteran saga of first-person action with id Software wants to return to its origins. will come to PlayStation 4, Xbox One and PC next day May 13
Video.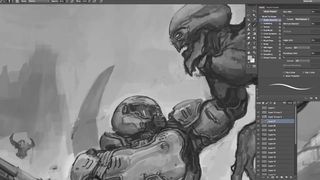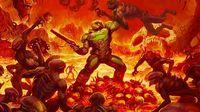 Vandal
(Visited 1 times, 1 visits today)
DOOM teaches us work behind the design of your cover video