Dragon Age: Origins, and Battlefield 3 among the new games retrocompatibles on Xbox One
We add new games.
Microsoft, via Major Nelson, has announced the arrival of new video games of Xbox 360 retrocompatibles to Xbox One, among them the highly anticipated Dragon Age: Origins,Battlefield: Bad Company 2 and Battlefield 3.
Also, Dragon Age Origins, Battlefield: Bad Co. 2 & Battlefield 3 are coming to Xbox One Backward Compatibility today https://t.co/qPMRNrLoTQ pic.twitter.com/IOoqzK7My3— / Larry Hryb / (@majornelson) January 10, 2017
Video: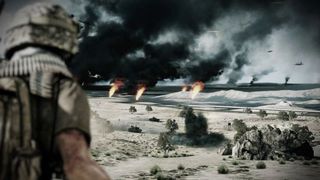 in Addition to the above, also reach games as a Ghostbusters: The Videogame, Scrap Metal, The Splatter and Strania.
More than 300 games retrocompatibles
In total there are already over 300 Xbox 360 games playable on Xbox One and if you have interest in see the complete list, you will be able to find it in the special report devoted to Vandal, which we update daily.
Some of the latest games that have been added to this function are Catherine, Raskulls, Skydive, Planets Under Attack, Clannad and Bully: Scholarship Edition, as well as the trilogy complete BioShock.
(Visited 1 times, 1 visits today)
Dragon Age: Origins, and Battlefield 3 among the new games retrocompatibles on Xbox One