Dying Light will at 1080p and 30 frames per second in console, but is not definitive
The team still has two weeks to finish the game.
Dying Light , one of the first major 2015 releases will have a graphic section to 1080p resolution but at 30 frames per second in console, as announced today the American web GameStop. Minutes after posting the news, the Polish developer Techland has been in contact with them to clarify that this specification is not final, and will try to do everything possible to make the jump to 60 frames in two weeks of development they still have.
Although the game arrives officially on January 30 to PS4, PC and Xbox One has to be done about a month prior to move processes . approval of the different companies and constructed to arrive on time to stores
Initially, the news came after unveiling the head of the game in question and answer site Ask.fm the target for the PS4 version were 1080p and 30 frames per second. Techland has subsequently clarified that this is not the goal, but what can ensure 100%, and try to achieve the maximum frames per second on both consoles, implying that the Xbox One version would go to the same refresh rate.
Apparently, the PC version itself can move at 60 frames per second whenever the user equipment allows
Video:.

href="http://www.vandal.net/video/29910/dying-light-introduccion"_blank"-light-introduccion" title="Dying Light-Introducción">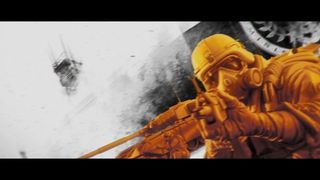 (Visited 1 times, 1 visits today)
Dying Light will at 1080p and 30 frames per second in console, but is not definitive