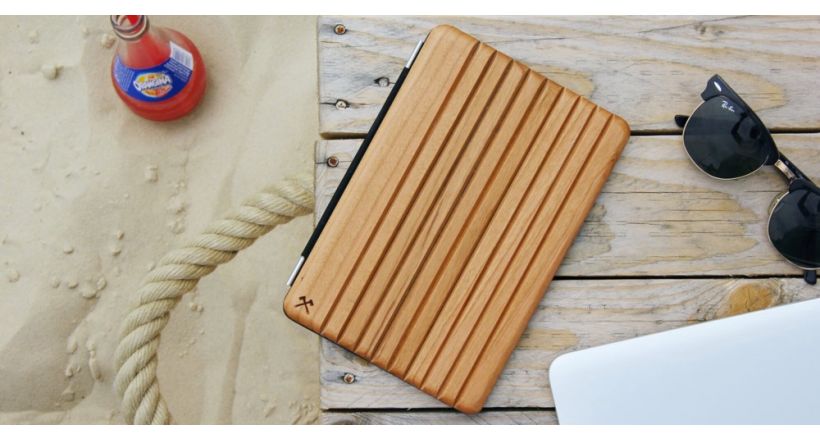 The Ecocover of Woodcessories allows you to keep the iPad protected with a cover made of wood.
The Ecocover is available in wood of walnut and cherry, and in various sizes for different models of iPad. They are made by hand, and offer total protection to the screen and magnetic closure. Can be folded in different ways to be able to comfortably use the iPad. The interior has a soft lining that protects the iPad from scratches and dust. It has a slim design and fits perfectly to the iPad.
despite being made of wood, is extremely light, weighs only 90-120 grams. All the products of Woodcessories are made with wood from certified forests and are made in the traditional way, being made of wood no two products are alike.
The Ecocover is available for iPad Mini, iPad Mini 2, iPad Mini 3, iPad Air, iPad Air 2, and has a starting price of 64 dollars.
Ecocover of Woodcessories for iPad