It is a RPG of fantasy.
Underworld Ascendant is an RPG fantasy. It is planned for release on PC via Steam in 2018, after you get through your goal in the campaign of crowd-funding carried out on Kickstarter. Of $ 600,000 that was asked have achieved $ 850,000. 505 Games and OtherSide Entertainment, the development studio, today announced their collaboration to work on this franchise.
Ultima Underworld, , published in 1992, introduced elements never before seen in the genre of RPG fantasy. In this sense, Warren Spector, director of OtherSide Entertainment, he points out that with Ascendant intends to "re-achieve that level of innovation".
Video: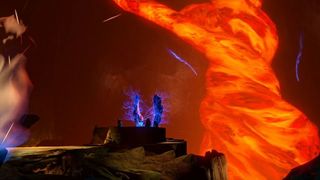 The Stygian Abyss
Underworld Ascendant players will explore The Stygian Abyss. In this world, will have to use and design a wide range of tools to combat the dangers that lurk in your adventure.
To take decisions and overcome each challenge, the world will react to these events, causing the players to feel an adventure of its own.
more information we invite you to visit his official website.
505 Games and OtherSide Entertainment are joined by Underworld Ascendant
Source: english
August 18, 2017