Rockstar Games has already solved the problem.
GTA Online has suffered this week a particular problem that many players have been linked with a joke dark of Rockstar Games, but it has finally been revealed as an error in the multiplayer game that comes included of series in Grand Theft Auto V, the latest installment of the saga.
GTA Online it is without shops
The situation has caused for hours for the game from Rockstar Games do not show it to the sellers in shops, preventing the community to make purchases in the multiplayer game. The mysterious disappearance has affected all of the available versions of the action title.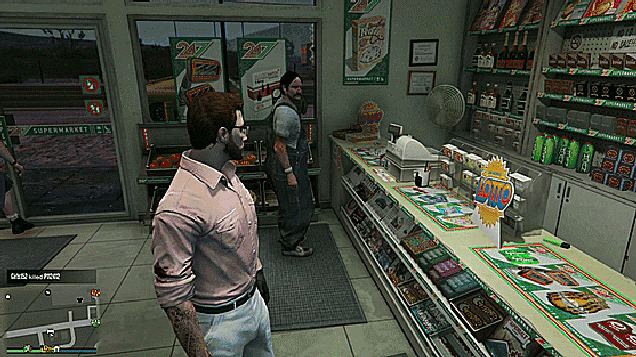 the events occurred in the day yesterday and during the whole process, which lasted several hours and kept in suspense to the players, the community could not find the whereabouts of the shopkeeper in the different establishments throughout the streets of the city of Los Santos and its surroundings.
This situation has led the community to believe in a conspiracy around the shopkeepers, but finally has been resolved in the simplest way: it was an error of the game. Rockstar Games has detected the focus of the problem and has corrected it in an official manner in the last few hours.
Rockstar Games has already solved the mystery that made it disappear all of the shopkeepers in GTA Online
The temporarily absent of the shopkeepers was that players could not buy items, weapons, accessories, dress up or new hairstyles for your avatars virtual. Now everything has returned to normal and the trade follows its course in the video game best-selling developed by Rockstar Games.
A failure leaves GTA Online with no vendors for hours
Source: english
May 4, 2017