The characters begin to dance so frantic on the floor.
Red Dead Redemption 2 is giving a lot to talk about. Not only by care detail that offers the title, either by the funny situations faced by users – as this hunting, disastrous or a lousy attempt to dodge a tree falling.
The game of Rockstar is also starring in technical errors of the most absurd. If some days ago we talked to you about the horses that burned spontaneously, today I show you this one.
Shared by user @Callme_mok, is that the characters fall to the ground and start walking turning on themselves. Once you are lying down, begins a "dance" of the most frantic:
Ok what the fuck?! #RDR2 #PS4sharehttps://t.co/lGRvsDV9Tk pic.twitter.com/49d7s7bc8W— Russian Bot (@callme_mok) November 4, 2018
The video has gotten more than 500,000 views, 13.983 retweets and 33.716 I like at the moment we are writing these lines. It is clear that the Wild West of Red Dead Redemption 2 causes havoc and leaves painful scars in their characters.
Video: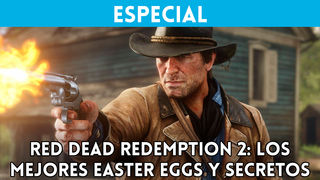 Red Dead Redemption 2 is now available on PS4 and Xbox One. From Vandal we put a analysis – which you can read in the following link -, where the game earned a score of 10. On the other hand, for your adventure in the Wild West more bearable, I invite you to take a look at our guide of the game, as well as tricks that we have compiled.
A glitch absurdity of Red Dead Redemption 2 goes viral
Source: english
November 6, 2018