Women's football is one of the great innovations of FIFA 16.
few weeks ago appeared FIFA 16 with one of his great innovations, women's football, and now EA Sports He has released a new trailer in which shows the Spanish women, which is currently being played Women's World Cup Canada 2015.
In FIFA 16 we can choose between 12 teams different to compete in quick matches, friendlies online with friends and tournaments offline .
The equipment to choose will be Germany, USA, France, Sweden, England, Brazil, Canada, Australia, Spain, China, Italy and Mexico, which can only play each other.
The next in the week FIFA 16 E3 show and will tell you more details from Los Angeles
Video.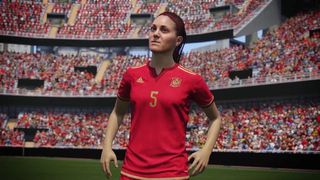 A new trailer shows us the Spanish women in FIFA 16
Source: english
June 13, 2015