A new seasons of titles that are already part of their catalog, Netflix add all these new and varied projects the coming years, with all kinds of genres and relevant names in distribution, creation and management. We made a short review of each with the information known so far – with links to blog articles where you can expand details-, and we have focused solely on the production of series and miniseries fictional.
We have left out the specials, documentaries, and animation films (minus the anime), who also have their own and is equal meat for another substantial collection. We warn that is crazy; there goes
.
Marseille
First series production French Netflix. They will be eight episodes that tell the electoral race for mayor of Marseille between being mayor carrying more than two decades (Gerard Depardieu) and an ambitious young aspirant (Magimel). May 5 is released.
Tele Go! | Tráiler the promising first French series of Netflix
Lady Dynamite
Mitch Hurwitz ( 'Arrested Development') and Pam Brady ( 'South Park') are the creators of this comedy half hour comedy starring Maria Bamford, who has a history here half autobiographical surrealist half with highs and lows of his life (when it emerged as an actress when she was hospitalized for bipolar disorder and more). May 20 It opens and will have 13 episodes. The trailer, above.
Stranger Things
Shawn Levy ( "Night at the Museum ',' the fellow ') directs this supernatural drama created by Matt and Ross Duffer (' Hidden '). The story is set in the 80s in Indiana, where a kid suddenly disappears. When searching for this child, secret scientific experiments, a girl very scary and various supernatural encounters will encounter. Winona Ryder is the main character and plays the mother of the deceased. 8 episodes will be an hour and opens the July 15.
Tele Go! | Netflix Winona Ryder tab for your new supernatural drama
The Get Down
Baz Luhrmann is behind this musical drama set in New York of the 70's protagonists are four guys from the Bronx who have to deal with social and political problems, and for whom music is an escape from that reality so complicated. Will be 13 one-hour episodes and premieres 12 August.
What a Tele! | 'The Get Down ', the Baz Luhrmann musical series, also has a first trailer
Marvel's Luke Cage
After 'Daredevil' and 'Jessica Jones', this will be the next Marvel superhero to have own series on Netflix. Screenwriter and producer of 'Luke Cage' has said that will be a sophisticated series with an air of hip hop 90 and will deal with many different topics. He has dared to call the 'The Wire' Marvel series. As is known, the series will continue from what happened in 'Jessica Jones' (which he suffers some complicated situations) but combined with recounting the origin of his powers. September 30 opens and will have 13 episodes.
Tele Go! | El teaser (no spoilers) of 'Luke Cage' Netflix has slipped at the end of 'Daredevil'
The Crown
This historical drama is the first British production of Netflix and focuses on the early years of the reign of Elizabeth II of England. It will start right after World War II and the intention is that each season covering a decade of his reign, so it is a project that trust and have confidence. November 4 opens and will have 10 episodes.
Tele Go! | Netflix teaches a
The OA
div class = "asset-content">
Brit Marling and Zal Batmanglij behind this drama is known little more than his title. Both written and she also stars in the 8 episodes also has signed Netflix, which apparently was much fought for this project who also wanted other chains. Barmanglij and Marling is a couple who has worked extensively in film making (highly recommended) indies films as' 'Sound of My Voice' or 'The East'. It is expected this year.
Hibana
we have a collection of countries interesting, but Japan could not be less. The first Japanese production of Netflix will be based on a novella of the same title, a drama about the complicated friendship between two comedians. The monologuista Naoki Matayoshi adapts its own, and prize-winning novel. It is not yet known number of episodes but is expected this year.
Frontier
Canadian project whose story will revolve around the fur trade in North America S XIX. Brad Peyton ( 'San Andreas') will direct and Jason Momoa is the protagonist. 6 episodes are also included in the deal Alun Armstrong ( 'Braveheart'), Landon Liboiron ( 'Hemlock Grove') or Zoe Boyle ( 'Downton Abbey'). It is scheduled for 2016.
Unruly
'Unruly' is a political drama starring Irene Urzua, the first lady of Mexico, a strong woman with clear ideas that will be played by Kate del Castillo. Literally the official synopsis: Urzua is able to create the president, leaving the president and kill the president . The series, produced in Mexico and filmed in Spanish series will have 20 episodes initially and is expected this year.
Tele Go! | Netflix continues to expand its own production with 'Unruly', a new fiction in Spanish
3%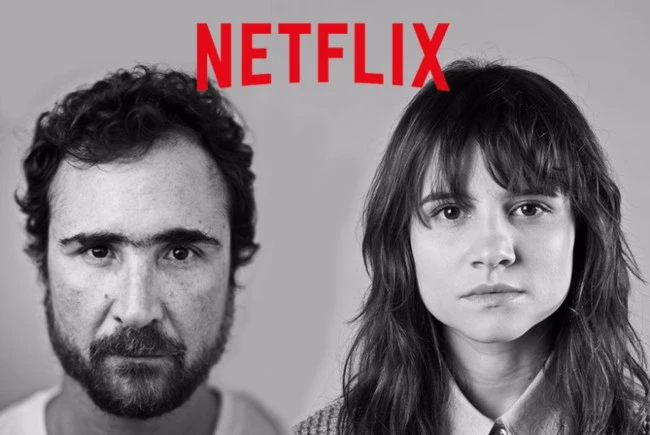 This science fiction drama joins local Netflix series to come as the first Brazilian production of service. Cesar Charlone ( 'City of God') is behind this futuristic thriller showing a world deeply divided between progress and devastation, where each person has the opportunity to belong to Bright Side , but only 3% succeeds. Jao Comparato Miguel and Bianca are the protagonists. Is scheduled for release in 2016.
Lost in Space
for some time this reboot 'Lost in Space' science fiction series of the 60s, was in progress, and Netflix has finally done it. Matt Sazama and Burk Sharpless are writing this relaunch and Neil Marshall ( 'Game of Thrones') will direct. No known episodes and is scheduled for early 2017.
The Greenhouse
This Israeli format Nickelodeon was dubbed and released in the UK (first season) and now Netflix will make a version adapts the story to a privileged school. The Eagles and Ravens are the two houses that are divided (athletic and ready) and war between its members is constant. Israel leads the series in 175 episodes. The adaptation is scheduled for 2017.
Suburra
also in Italy will local production. 'Suburra' is a crime drama in which involved politics, the Vatican, the Mafia, corruption, drugs and prostitution will be. It does not lack anything. It has been designed as a saga that began in theaters with film, directed by Stefano Sollima, released last October and arrives in Italy and the United States this coming May. 10 episodes and will be produced in collaboration with RAI, which broadcast the series after it has been released in Netflix. It is scheduled for 2017.
Ozark
The producers of 'House of Cards' behind this drama set in the world of drugs and money laundering. The series takes its name from Lake Ozarks in Missouri. Jason Bateman ( "Arrested Development") is the executive producer, he will direct several episodes and star in the series playing a father who moves from the city to that lake to begin repaying the debt owed to a drug lord. Chris Mundy) 'Low Winter Sun') will be the showrunner. It is scheduled for 2017.
Marvel's Iron Fist
After 'Luke Cage' becoming the last of 'Defenders' Iron Fist. Just this week has started shooting the Iron Fist based on Marvel series. Finn Jones is Danny Rand, an expert in martial arts with the ability to call the iron fist. Jessica Henwick, David Wenham, Jessica Stroup and Tom Pelphrey are also in the cast. Scott Buck is the showrunner. Be 13 episodes and still no estimated date.
Tele Go! | El Iron Fist shooting
Marvel's The Defenders
Marvel superheroes Netflix will have their joint series. Daredevil, Jessica Jones, Luke Cage and Iron Fist will team. Douglas Petrie and Marco Ramirez will be the showrunner, and filming will begin when you finish the 'Iron Fist'. Still no plot details are known, since supposedly will depend on who are yet to see first seasons of Luke and Danny Rand.
Gypsy
Jean Holloway, who will be played by Naomi Watts, is a therapist who begins to develop dangerous and intimate relationships with people who are part of the lives of their patients. 'Gypsy' is described as a psychological thriller and will have 10 episodes. It is scheduled for 2017.
Series season Bamboo
We do not have title which will be the first production of Netflix in Spain. Bamboo ( 'Velvet', 'Grand Hotel') is the producer of this series, a story about four women who start working in the exchange of Telefonica in Spain of the 20's will be 16 episodes and is scheduled for 2017.
Tele Go! | Netflix announces, finally, its first series in Spain, a period drama with Bamboo
Santa Clarita Diet
Drew Barrymore and Timothy Olyphant will star in the new comedy by Victor Fresco ( 'Mad About You', 'My Name is Earl'). Joel and Sheila are married and work together as estate agents; They live in a suburb of Los Angeles called Santa Clarita, until Sheila undergoes a radical change that will take the lives of both along the path of destruction, but in a good way. Fresco will showrunner, writer and executive producer. Be 13 episodes and is scheduled for 2017.
Dark
More local productions, this time from Germany. Baran Bo Odar ( 'Who Am I?', In the image) and the producers of 'The Lives of Others' behind 'Dark', a series of family sagas. When in a small idyllic German village two children mysteriously disappear, the dark secrets of their families begin to surface. Be 10 episodes and is scheduled for 2017.
Tele Go! | 'Dark', Netflix is ​​preparing its first German series
Maniac
Jonah Hill and Emma Stone will star in 'Maniac', a black comedy based on a Norwegian series of the same title. Cary Fukunaga ( 'True Detective') will direct all episodes of the two seasons he has sold to Netflix. The original series follows a thirtysomething who lives in the psychiatric wing of a hospital. While in treatment, escapes an unreal world that exists only in his mind; a world where everyone loves you, every day is a holiday and there is no limit to their experiences. Above,
the trailer for the original series.
Mindhunter
Netflix stayed with this project HBO ruled producing David Fincher and Charlize Theron. Based on a book, the series follows an FBI division gate 80 charged with crimes in series. Jonathan Groff and Anna Torv are the protagonists. There are no estimated date.
Tele Go! | Netflix David Fincher series stays with 'Mind Hunter' and Charlize Theron
Easy
Joe Swanberg is the writer, director and executive producer of this anthology dramedy that will have among its cast Orlando Bloom and Malin Akerman. The series will explore the lives of several characters in the city of Chicago and we will labyrinthine modern life between love, sex, technology and culture. Each episode will be independent and will focus on characters from different classes or neighborhoods. Will be 8 episodes; still no date
Gilmore Girls. Seasons
The marriage Palladino has returned to write another season of 'Gilmore Girls'. To summarize what is known about the return of Rory and Lorelai, will be four 90-minute episodes that occur each in a season. It has been confirmed much of the regular cast of the series (Kelly Bishop, Scott Patterson, Keiko Agena, Sean Gunn, Yanic Truesdale, Matt Czuchry, Jared Padalecji, Liza Weil, Milo Ventimiglia, David Sutcliffe among others, besides the own Lauren Graham and Alexis Bledel. no date yet, but has already started filming and hemos able to see some photos
Go Tele |.! Así are the new 'Gilmore Girls' on Netflix
A Series of Unfortunate Events
'a series of Unfortunate Events' television adaptation will hand Netflix. Malina Weissman ( 'Supergirl') and Louis Hynes will Violet and Klaus, two orphaned children in the hands of the evil Count Olaf. the story follows their adventures and their attempt to discover the secret behind the death of his parents. Neil Patrick Harris is confirmed at first to be Olaf. they will be 8 episodes and still no estimated date.
13 Reasons Why
Based on the novel of 2007 same title, '13 Reasons Why 'tells the story of Hanna Baker, a high school student who committed suicide by Clay, a boy who receives a box with cassette tapes Hanna. In the tapes, which go with the indication to be passed from a classmate to another, Hanna explains the role played in his suicide twelve of his peers. There are no estimated date.
Black Mirror season 3
We discussed that era Netflix officer stayed with subsequent seasons of 'Black Mirror'. The platform change has also led to a change in the number of episodes and is to be 12 chapters that self Charlie Brooker described as bigger, weirder, more international and more diverse than ever. So far there have been some names of the cast, as Mackenzie Davis ( 'Halt and Catch Fire', Bryce Dallas Howard, Alice Eve and Gugu Mbatha-Raw ( 'Undercovers'). Joe Wright and Owen Harris are confirmed as directors of episodes. there are no estimated date.
Travelers
Eric McCormack (" Will & amp; Grace ' ) is the protagonist of this science fiction drama Canadian. Netflix is ​​who issued exclusively in the rest of the world (where it operates). Brad Wright (Stargate saga) is the creator and story writer set in the future. the last remaining humans have discovered how to send the consciousness back in time, and are installed in random people SXXI to secretly work to avoid the terrible future that awaits humanity. they will be 13 episodes and still no estimated date.
Altered Carbon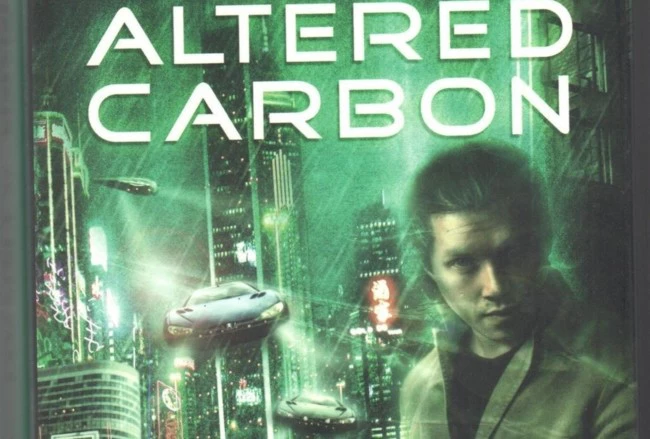 Laeta Kalogridis ( 'Shutter Island', 'Terminator Genesis') is who adapts the novel of the same title by Richard Morgan. 'Altered Carbon' cyberpunk science fiction and is set in a S. XXV in which the mind has been digitized. Takeshi Kovacs takes 500 years in prison and is discharged in the future to solve a murder in a world where technology has made death into something almost obsolete. So you can leave prison and have a second chance. 10 episodes have been ordered and still no release date estumada.
Tele Go! | Netflix gives green light to Altered Carbon, a drama cyberpunk science fiction
Haters Back Off
Colleen Ballinger-Evans is a Youtube star known for her fun character Miranda Sings. 'Haters Back Off' is a project of the comedian along with Perry Rein and Gigi McCreery and follow the rare family life of the illusory Miranda. The comedy will have 8 episodes and still no estimated date.
Perfect Bones
Another exclusive worldwide distribution of Netflix in the field of anime. Production IG ( 'The Attack on Titan', 'Psycho-Pass',' Ghost in the Shell ') is the producer of this anime Kazuto Nakazawa ( "Kill Bill Vol. 1', 'Parasite Dolls'), a futuristic story science fiction where genetic tests have led to create perfect humans living held to be studied by an organization that wants to use them for their plans new world order. There will be 12 episodes.
Tele Go! | 'Perfect Bones', the producer of 'Ghost in the Shell', will be the first original anime Netflix
Kiss Me First
Channel 4 is the producer of this title (which aired on E4) in collaboration with Netflix, which will whoever has the exclusive broadcast outside the UK. Bryan Elsley ( 'Skins') is the creator of this unique dramedy adapted from a novel of the same title Lottie Moggach. Leila is a lonely 17 year old who is hooked to an online game called Agora. While there, Leila Tess meets a cool girl who hides a dark secret. In the real world, the two become friends, but when Tess disappears Leila decides to take his avatar to investigate the mystery behind the disappearance. The series will combine live action with a virtual world computer-generated animation sequences.
Godless
Steven Soderberg and Scott Frank return to work together on this project of which few details are known yet. We only know that will be a western set in the New Mexico S. XIX. They are currently doing the casting, so soon the deal will be known.
One Day at a Time
'Full House' is not the only comedy viejuna have a remake on Netflix. 'One Day at a Time' 1975 jump to a new 13-episode comedy starring Rita Moreno. Latin reimagining of this sitcom will be written by Gloria Calderon ( 'How I Met Your Mother') and Mike Royce ( 'Everybody Loves Raymond') and will star a Cuban family.
#Girlboss
Kay Cannon and Charlithe Theron are producing the adaptation of the popular autobiography Sophia Amoruso. Cannon (who has written the screenplays for both films 'Pitch Perfect') will be the showrunner of this story of overcoming a girl since she started at the bottom, she went through selling vintage clothes on eBay to become the owner of an empire of billionaire fashion when he was 27 years old.
Operation Car Wash
José Padilha ( 'Narcos') has new Netflix project inspired by the recent cases of political corruption in Brazil. The title is provisional, and history will follow judicial investigators on their way to discover the largest corruption plan that the country has witnessed , in relation to Petrobras and President Dilma Rousseff. There are no estimated date
. | Webcomic
So far the list (for the moment). We will have to keep track of some of the projects, painting very interesting. Netflix's tendency to produce series that fit all kinds of genders, ages and tastes is. At the end of the day, your business is the niche and its platform is perfect for this. Let's hope they keep it up and encourage them to experience even more.
What a Tele! | Netflix sets date to 'The Crown', 'Marseille' and the second season of 'Marco Polo'
We also recommend
​​the all in one have become a natural substitute for a second home television.
'House of Cards' marriage Underwood puts in crossroads
Calendar of returns and premieres (USA): April 2016
–
The news All Netflix series to come was originally published in ​​Tele Go by Adriana Izquierdo.
Vaya Tele
Hector PLAINS Return to movie willing to break records with 'Eight Ca...
it Is a laborious conversion.The world modder in COMPUTER is always showin...
Also shows a new stage.Cuphead is available the September 29, in the PC an...
In our phone we have a host of options that, when the time comes to use...
Bibliography ►
Phoneia.com (April 26, 2016). All Netflix series to come. Recovered from https://phoneia.com/en/all-netflix-series-to-come/

About the author
---
This article was published by
Phoneia
, originally published in English and titled
"All Netflix series to come"
, along with 19037 other articles. It is an honor for me to have you visit me and
read my other writings
.