Allow us to test three characters Namco Bandai
has announced that the demo of JoJo's Bizarre Adventure. Battle All-Star is now available on PlayStation Store .
Here you will find a small sample of the arcade mode by which we try to play three characters and three battles against the machine . In addition, all those who play the demo will 100,000 G for the final version.
JoJo's Bizarre Adventure All Star Battle is a fighting game that has been developed by CyberConnect2 . Cover many of the manga story arcs, and allow us to control more than 30 characters. The launch took place on April 25 exclusively for PlayStation 3 Video

.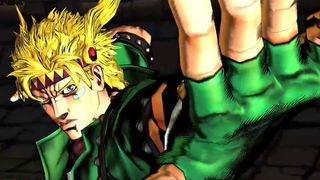 All-Star Battle: Demo JoJo's Bizarre Adventure is now available
Source: english
April 9, 2014