The subsidiary of Uk made a mistake in the shipping on the Black Friday, something that has annoyed the users who have found other forms of fun instead of waiting.
Amazon, in its subsidiary in the United Kingdom, has been the subject of a embarrassing mess with at least a dozen customers in the british isles. It all started on the last Black Friday, when the giant of electronic commerce, announced an aggressive offer Nintendo Switch in your web page. However, the demand was such that the process of distributing and sending failed, and instead of sending consoles to the buyers, it ended up handing out condoms, batteries, pots of jam, tambourines, or even toothbrushes.
A problem in the warehouse that is being investigated
To the criticism in social networks, many of which even have come out in national newspapers in Great Britain, a spokesman for Amazon has said that everything has been because of a string of errors and misfortune that are now under thorough investigation. As confirms the newspaper The Mirror, have been promised refunds and bonuses, but as many asked for the console on Black Friday at a price decidedly lower and in pack with games and other promotions, the consumers emphasized that they know little. Among those affected are Viv Johnson, of Tutbury (Stafforshire), who received a copy of the book The Beast of Buckingham Palace of David Williams in your package.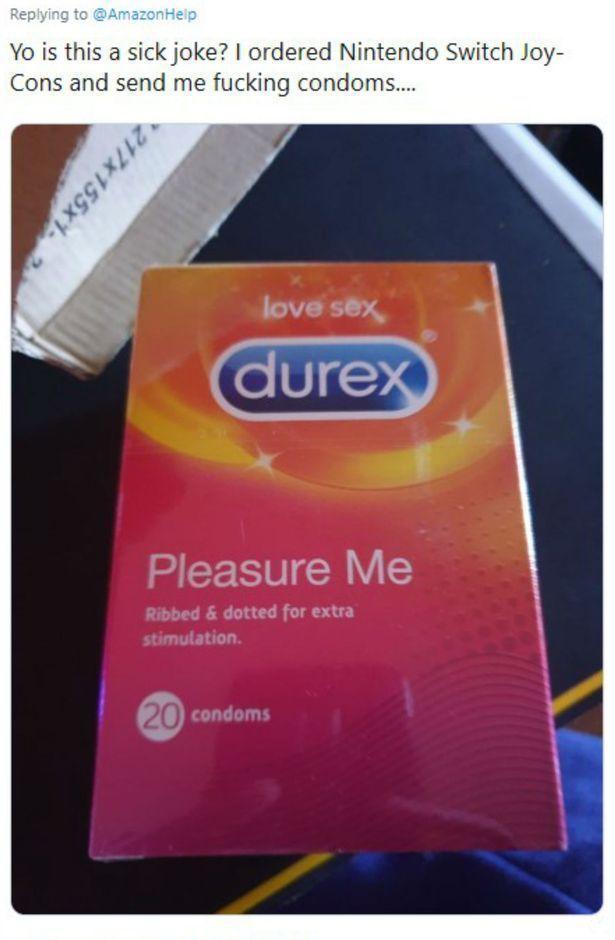 "I Want my money back. You have delivered a package wrong and on top you have refused to retrieve it, which also arrived broken. I was supposed to find in the interior a Nintendo Switch purchased at 279 pounds, had instead a book by David Walliams," he said. "I have talked with Amazon trying to get my money back now and I have been told that I have to wait 24 hours," he pointed out. "Now I have to look for the console of Nintendo in another store, and the truth is that I don't have the money for it. What are you going to do?" wrote the customer affected by this strange error.
Many of the packs were a bundle special Pokémon Sword and Shield, that was on offer with the console in the uk subsidiary. "The console was on offer for £ 300 and I bought it. It arrived today and when I opened the package I found a cooler for a laptop, I mean, it could not be worth more than 10 pounds," says Steve Handy, of Worcester. Handy also notes that the service Amazon customer it takes a lot to make the refunds, and that, in addition to, now the console cost more money when purchased on sale. "I don't think it's too fair," he adds.
The boxes included condoms, batteries, brushes, or even a sheet; Amazon is slow on refunds
The content of the error packets is worthy of note. Many of them have received batteries, toothbrushes, detergent boxes, jams, or even a box of condoms. "We ask for a Nintendo Switch for our son as a Christmas gift, and in the box there's a sheet that we never asked for. We phone your customer service to inform you that we need to return the sheet to us and we confirmed that we will not receive our refund of £ 300 within a month, since it has more consoles for us… And it is delicate, because we don't have the money to buy another console in time for Christmas. Our son will not have his Christmas gift at Christmas. We are desolate", concluded.
Amazon apologizes for sending condoms and batteries in place of Switch on Black Friday
Source: english
December 6, 2019