Has a framerate unlocked between 40 and 60fps.
Although we'll wait a bit to see detailed technical analyses of Sekiro: Shadows Die Twice, everything indicates that the game is running at a native resolution of 1080p on the PlayStation 4 console Pro.
According to a preliminary analysis made by Digital-Foundry the game on the Sony console would be running at 1080p natively, and it is still unknown which method of rescaling will be used and if it will be with a higher resolution than playing at 4K, since in this event were only able to capture at 1080p.
In terms of the frame rate, the game would be to a frequency of between 40 and 60 images, with a performance similar to that of Dark Souls III PS4 Pro, with moments in which low-up to 30 images depending on the volume of effects of post-process image.
nevertheless, this analysis is performed on a pre-release version of the game, so that will have to wait until the final release to see if the results of the commercial version are better and how also on Xbox One, and PC.
Video: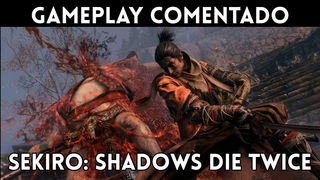 Analyzed the technical performance of Sekiro: Shadows Die Twice in PS4 Pro
Source: english
March 10, 2019