DogChild plans for PlayStation 4 launch later this year.
Last year was the first to be called the PlayStation Awards, designed to help small Spanish studies They are starting to develop games. They appeared 100 projects, of which 25 were selected, and 12 reached the final. The winner was DogChild , Animatoon Studios.
The award included $ 10,000 in cash, development kits for PlayStation work on developing a marketing campaign to promote media of Sony valued at 200,000 euros, available for six months in a space in the Matadero Madrid Cultural Factory and publication of the game as a digital download on PlayStation.
have visited the facilities of Matadero Madrid where Animatoon working until next month (when just six months under the award, after moving from headquarters) and have found that there's help Sony has been good, but is still very difficult to try to push through an independent study in Spain, and if you have a certain size.
On a high platform open space Cultural Factory work is the nine people who officially formed the study, to which we must add 11 other external partners (including the composer of the soundtrack, various illustrators and animation consultant).
Six means of production
development months now and I work hard because they go against the clock. Means of production take six months and working on PC first and then with kits PlayStation 4 and have just over two months to complete Dog Child .
The alma mater and support of Dog Child is Dario Avalos, who develops Animatoon level design work rig , production, game design and animation, besides being the director of the company. from the world of animation and film, more than four years ago had the idea of a kid who, with his dog, fight for the rights of animals.
were born and Tarpak and Tarao, based on one of the same name dog Avalos He held for 20 years. Initially it was conceived as a television miniseries, but ultimately it's over as transmedia project to premiere in video games console, although he left the app DogChild the Game makes . A couple of years
In Dog Child no attacks with firearms; Tarpak uses a ball to shoot down the enemies. The game also looks for teach physics for the kids that is designed to use physics to make the rebounds ball and shoot down the enemies in different ways or kill several at once.
The way the game to the home console is not being easy. Many very large and the pitfalls that a study comprised preparation meets people, but no previous experience in game development. The first is the administration, mount both the company and try to get some of the aid provided for technological innovation and games.
Funding is certainly a heavy burden Play for takeoff. Avalos talked with several companies to sell the idea, and was even in Vancouver (Canada) to speak with the heads of several development studios, but was unsuccessful, and so did the banks, so decided finance project itself with the support of a family business. Well liked Animatoon accounts: "At the moment has cost 121,700 ??" he says when asked about the cost of Dog Child
is the price of independence as IP Dog Child is the study. Avalos says it's very important to keep to avoid problems in the future, especially when someone is as convinced as he that Dog Child is a long-term project that will improve in the future: "If by these means, this budget and this time we have been able to develop a game, we can achieve much more if we have the necessary funding," he says. He added some advice to those who start. " Register yourself your ideas, and it is clear who is who in the"
Among the technical problems that have emerged is the who once some works facilities caused Cultural Factory a short circuit that marred the server, so the work days lost, and had to buy another server. Working in a shared environment with other companies open is not comfortable because of the noise, or be nine people in only 15 square meters.
Unity, one of the most graphics engines currently used (especially independent games), has given problems because it fell short and we had to adapt the game.
Time has also played against, being not too big team and have started production means six months ago.
The PS4 development kits came when the game was made in PC, and it was necessary to make changes to suit the characteristics of the console. Despite all this, the study shows enthusiastically play with excellent animations, among which is a lovely Tarao, and various scenarios.
Right now Animatoon is about to send the game for the first time Sony quality control and schedule pressure is intense.
This year the second edition of PlayStation Awards held. Madrid Games Week comes a big test for Dog Child , which will be available on multiple consoles. The game is scheduled to launch in PS4 in December in the United States, Japan and Europe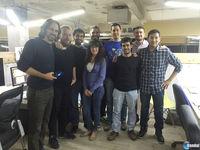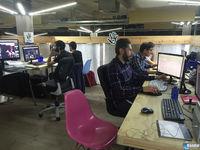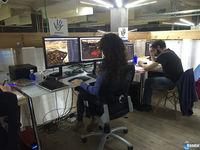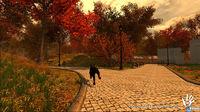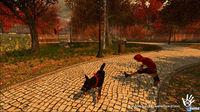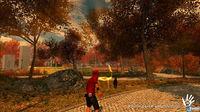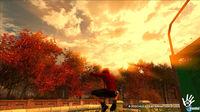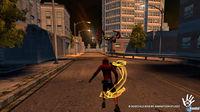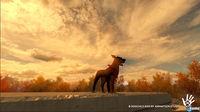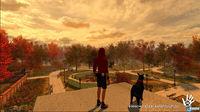 Animatoon: Life after winning PlayStation Awards
Source: english
September 26, 2015