Red Hook Studios makes it official the sequel to its RPG.
Red Hook Studios has announced Darkest Dungeon II with its first teaser. PCGamer has revealed the first details in an interview with its creators.
The combat system of the first game will return, although it has been improved in terms of mechanics and presentation. In addition, this sequel will have a different structure and will focus on the grueling journey of the characters, showing more of the revelation of the supernatural in the world.
The cryptocurrency market has exploded in po...

When crypto was new in the market places, it...

Since crypto has arisen on the world map, ev...
Video: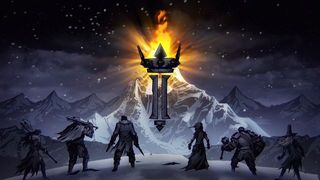 The developer has grown to 14 workers and plans to add approximately six additional members. In comparison, Darkest Dungeon was created when the team was composed of five workers.
By the time its creators, you have only mentioned the PC version -the original came to consoles, and mobile – and drop that you can adapt to the early Access, so it is expected that first comes to computers with this model.
The first game was an RPG dungeon inspired by great classics such as Bard's Tale and Eye of the Beholder, but added their own touches original to the formula: a system of affliction. The characters suffer stress from spending so much time underground, and if, for example, perform a critical, his mood will go up, and if they see a comrade fall wounded, you will fall. Depending on the level of affliction, the characters will behave in different ways, something that also depends on your personality, more or less strong.
Announced Darkest Dungeon II; presents its first teaser