CD Projekt RED has warned users about these clothes; they point out that will soon be available in the store of the study.
With the E3 2019 coming to an end, have not been slow to appear on eBay products of merchandising for exorbitant prices. One of these products is the jacket Samurai Cyberpunk 2077 that in this portal, has reached very high prices.
CD Projekt RED asks fans not to buy these items
From Eurogamer have found some of these jackets, which were from $ 300 up to 400. The garment, which presents the design of a demon red, has come to be even for $ 450.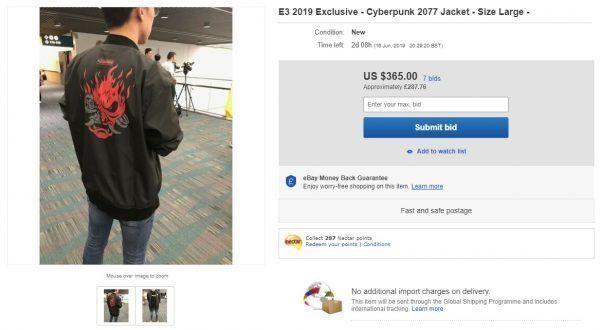 From CD Projekt RED have already encouraged players to withdraw from to acquire one of these jackets. In fact, Rafal Jaki, head of business development, has already invited users to expect to to be available from the store of the Polish studio.
Please don t buy the Cyberpunk 2077 jacket on eBay for 400 usd. The plan is to have a similar version in our store. pic.twitter.com/mzG033zGjJ— Rafal Jaki (@GwentBro) June 13, 2019
"please do not buy the jacket Cyberpunk 2077 on eBay for $ 400", writes Jaki. "The plan is to have a similar version in our shop". In that sense, Jaki calls players who have patience. Unknown how much it will cost the jacket at the end, but you are sure that it will cost less than us $ 400.
Other games Borderlands 3 or Watch Dogs Legion, also have invaded eBay with items that rub against absurd prices. It is likely that we can also find these products in the stores of studies, so it is best to wait a bit before shelling out that amount of money.
Appear in eBay jackets Cyberpunk 2077 for 400 dollars
Source: english
June 14, 2019