20 MINUTES.IS
According to 'Financial Times', the students were forced to work 11 hours a day.
"The work has nothing to do with our studies," says a student.
In 2012, the same company reported problems of health and safety.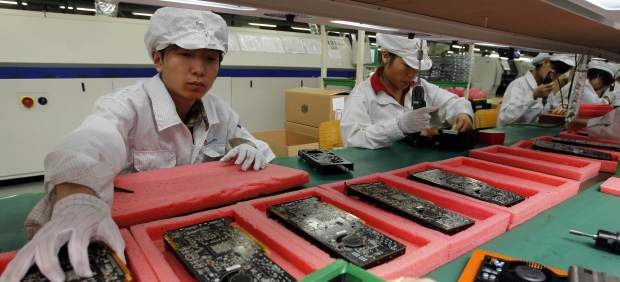 The chinese company Foxconn, one of the main manufacturadoras of Apple products, is located in the point of view of the authorities, according to Financial Times.
According to the media, the factory would have hired student interns for 3 months. At that time, the students would have worked 11 hours per day assembling components of the phone.
"The school forces us to work here, but the job has nothing to do with our studies," ensures that one of the students to the economic environment.
Foxconn and Apple claim in the report that the students have worked voluntarily and have been paid properly, stressing that it is they themselves who have wanted to work hours of more.
this is Not the first time that the public knows that the factories of assembly of mobile use this type of practices. in 2012, three other plants of the same company, and reported problems of safety and health of their workers, were also required to work extra hours.
Apple, accused of forcing students to work 11 hours a day to make the iPhone X
Source: english
November 21, 2017