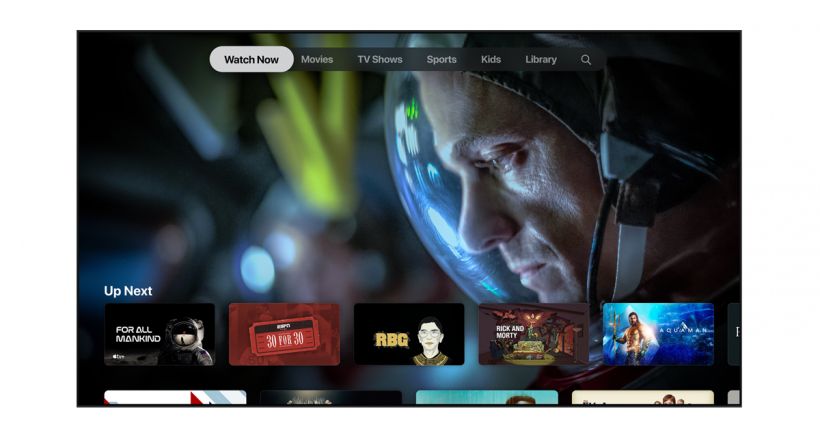 Apple this week released the launch dates of their next shows Apple TV+.
"Amazing Stories" is an anthology of science fiction produced by Steven Spielberg that will be released on Friday 6 march. The show will have a new theme in each of the episodes. In the show will participate Dylan O'brien, Victoria Pedretti, Josh Holloway, Sasha Alexander, and Robert Forster.
"Central Park" is an animated series from Loren Bouchard, the creator of "Bob's Burgers" and will launch in the summer of hermisferio north. It is a musical series animated that focuses on the Tillermans, a family that lives and cares for Central Park.
"Defending Jacob" is a series starring Chris Evans and Michelle Dockery will premiere Friday, April 24th. It is a dramatic series that revolves around a crime in a small town in Massachusetts.
"Home Before Dark" is a series that focuses on the story of a boy journalist Hilde Lysiak and will premiere on April 3. The show follows the young man who moves from Brooklyn to a small town on the side of a lake, and their investigations lead her to revive a case that everyone in the city looking to hide.
The documentary series "Home" that focuses on the house world's most innovative to be released on April 17.
The may 1 premiere "Trying" a number of the United Kingdom, and that is about to grow up, settle down and find someone to love. The docuserie "Dear…" that makes profiles of famous through the letters written by them to be released on June 5, including episodes on Oprah Winfrey, Gloria Steinem, Spike Lee, Lin-Manuel Miranda, Yara Shahidi, Stevie Wonder, Aly Raisman, Misty Copeland, Big Bird, and more.
Apple also announced that it will be the season 2 of "Mythic Quest: Raven's Banquet", before their debut the 7 of February.
All of the shows can be viewed on Apple TV+ iPhone, iPad, Mac, iPod touch, and Apple TV for a subscription of 4.99 dollars per month.
Apple announces the release dates of the upcoming shows for Apple TV+
Source: english
January 22, 2020