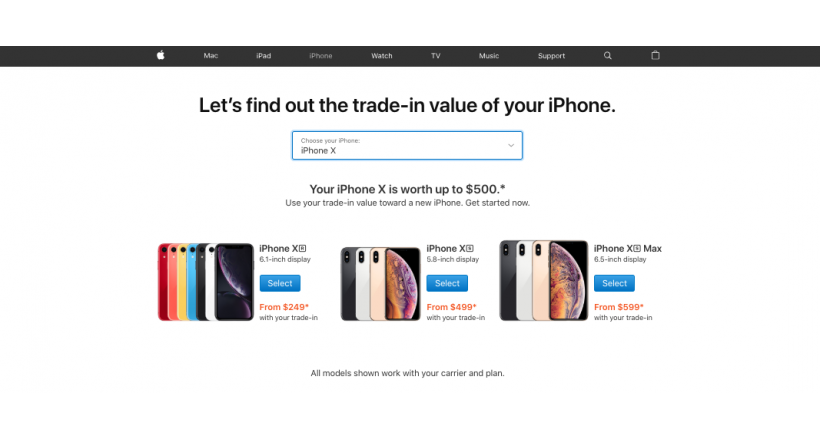 Apple continues to market their special discounts for the program changes to equipment iPhone, that allows users to purchase new iPhone XS and iPhone XR to deliver their previous equipment.
There are several rumors about a demand lower than expected of the equipment of the line 2018, so Apple would be strengthening its program of replacement, and your advertising strategy.
The latest addition to the extension of this promotion is a new Website that allows buyers to select your current device and see how much they would cost an iPhone XS, XS Max or XR if you deliver your old equipment. When you select the Select button begins the process of purchase with Apple GiveBack. The tool automatically calculated the prices when you select the model, with discounts from 25 dollars for a iPhone 5 up to $ 500 for an iPhone X.
When the user makes click on Buy Now in the home page of Apple, under the descriptions of iPhone XS and XR, it sends it to the page with the comparison tool, this is a change that has been made in this last week-end.
Apple create a page to compare the prices changes iPhone promotion
Source: english
December 24, 2018