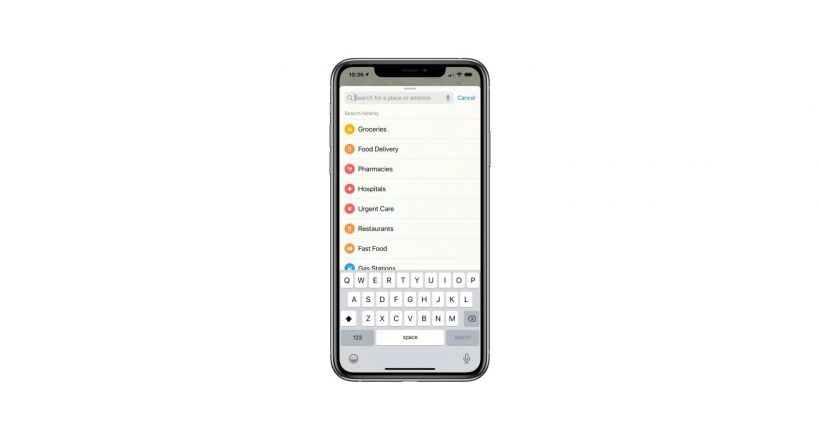 Apple Maps has made some adjustments to promote essential goods and services during the epidemic of COVID-19, putting the focus on the delivery of food and medical services. These settings continue to the also made in Google Maps.
Apple has adjusted the order of the categories of Apple Maps. The business of selling food are listed first, followed by the new category of Food Delivery service. Other categories that are not so practical at this time have been relegated to an inferior position.
The new category Food Delivery sample the nearby restaurants that are open and offer options for delivery of food.
unlike Google Maps, Apple Maps does not yet include a warning message when they're looking for places of medical care that indicates that they communicate with the doctor before visiting a medical centre if they experience symptoms of COVID-19.
some days Ago Apple debuted its own application COVID-19 and Web-site developed in conjunction with FEMA and CDC.
Apple Maps is focused on delivery of food, hospitals, and pharmacies during the epidemic of COVID-19
Source: english
April 19, 2020