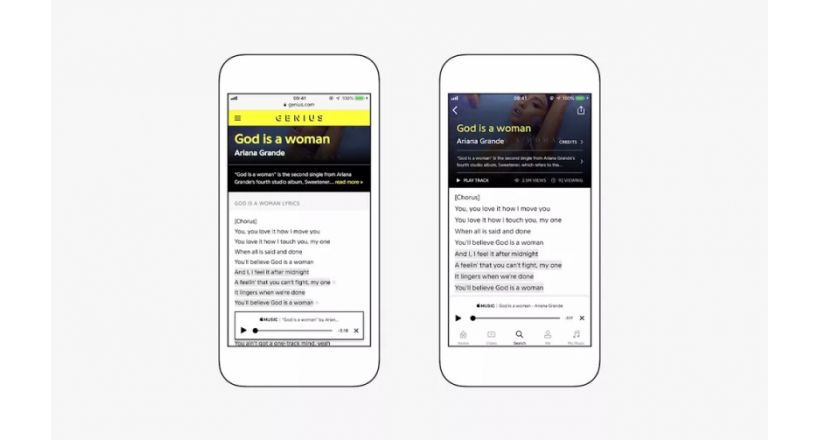 and to the Apple Genius today announced a partnership that will result in the application Genius adds a new player, Apple Music, inline; and Apple wins a new data source for your database of lyrics. Apple offers the lyrics of the songs as part of their subscription service to Apple's Music from iOS 10.
This announcement means that Apple now adds a further source of data from song lyrics, improving the amount and accuracy of the letters offered in the library of Apple Music.
unlike the integration of the Genius with Spotify, Apple will not use the information of trivia Genius, only the lyrics of the songs.
Apple gets the lyrics of the songs of different sources and does not indicate what the source of the same. The letters of Genius are to be added in the same way.
With regard to Genius, the company will include players Apple Music within your Web site and its mobile applications.
Apple Music added lyrics Genius
Source: english
October 15, 2018