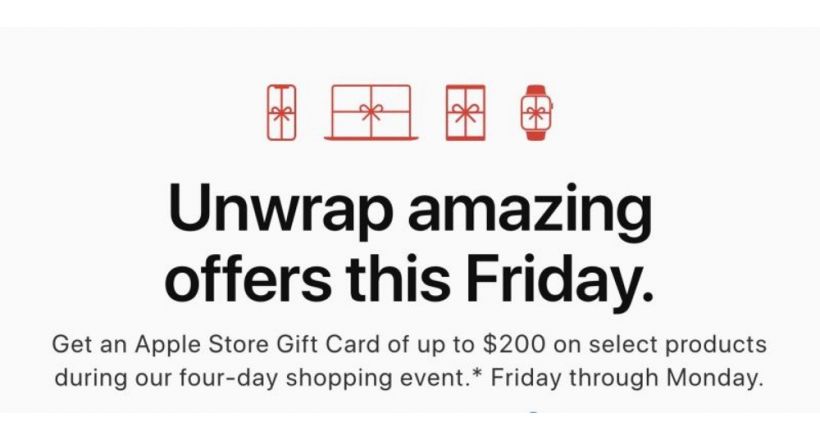 Apple announced its shopping event of four days, offering gift cards Apple retail Store up to $ 200 with the purchase of selected products, on purchases made between Black Friday and Cyber Monday in the united States.
Still have not been given the full details of the promotion. Last year most of the Macs included a gift card of 200 dollars, and some models of iPhones, iPads and Apple Watch included a card of $ 50, in the same way that HomePod and Beats; and Apple TV $ 25.
The shopping event runs between Friday 29 November and Monday 2 December, at the Apple Web site, 1-800-APPLE and in the Apple Stores. The deals will also be available in the Uk, Canada, Australia, New Zealand, France, Germany, Italy, Spain, Poland, Netherlands and Sweden. In some countries, Apple will offer iTunes gift cards in replacement of the gift card from the Apple Store.
Apple offers gift cards with purchases from Black Friday to Cyber Monday
Source: english
November 26, 2019