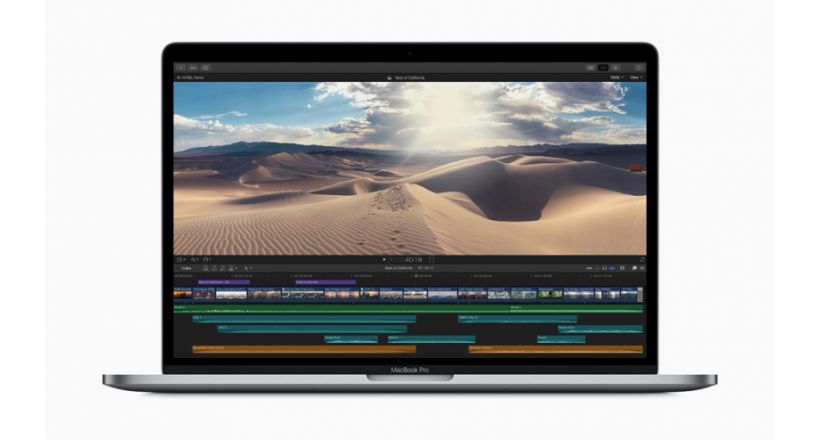 Apple has updated its MacBook Pro with Intel Core 8th and 9th Gen, you are the first with 8 cores in MacBook Pro. The new MacBook offers up to twice the performance that the MacBook Pro quad-core and 40% more than the MacBook of six cores. Are the notebooks of Apple faster until the time.
The new processors combine with graphics, display Retina, SSDs super-fast, security chip Apple T2, long battery life and macOS.
The new MacBook Pro allow you to facilitate tasks such as code compilation, image processing, high-resolution renders of 3D graphics, editing multiple streams of 4K video, and much more.
The new MacBook offer speeds Turbo Boost up to 5.0 GHz. Equipped with a display Retina brightness of 500 nits, with support for mammoth color P3 and technology True Tone. Also have stereo speakers, security with Touch ID, controls with Touch Bar and a trackpad large size with Force Touch. It also features SSD storage, security chip Apple T2, Thunderbolt ports 3 for data transfer, charging, and connection to up to 2 display 5K, or four GPUs external.
Every new Mac comes with macOS Mojave, with all the new features of this latest version of Apple's operating system.
the MacBook Pro has a starting price of 1799 dollars for the MacBook Pro 13" with Touch Bar and 2399 $ for the 15" MacBook Pro. Are now available in selected local and through the Apple Website.
Apple presents its MacBook Pro with 8 cores
Source: english
May 27, 2019