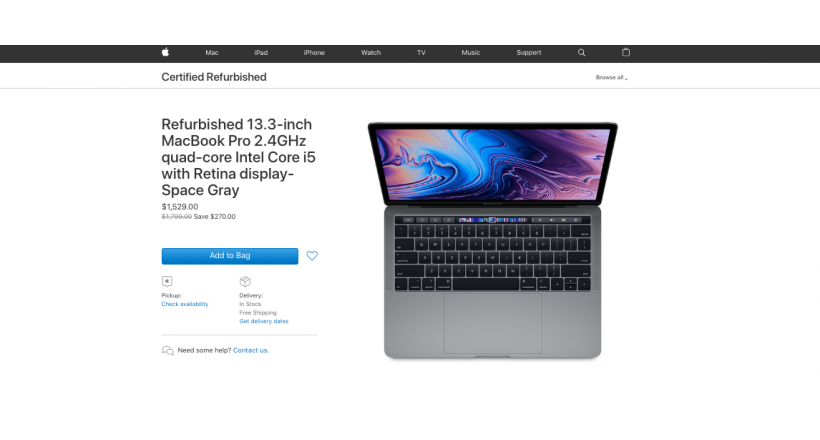 Apple added in these last days models 2019 of the MacBook Pro 13" and 15" to your store of products refurbished for the first time.
These computers have a discount of approximately 15", with a price of 1529 dollars for the MacBook Pro 13" processor 2.4 GHz, 256GB of storage, taking into account that its original price was 1799 dollars.
The MacBook Pro line 2019 are equipped with Intel 8th and 9th Gen, with options of chip 8 and 6 cores. Offers the option of keyboard mechanism butterfly, and graphics options.
All of the computers refurbished Apple go through a process of strict control, including inspection, repair, cleaning and repacking. Have a one-year warranty from the time of purchase, which can be extended with the purchase of AppleCare+.
Apple Refurbished Store now offers MacBook Pro 13" and 15" model 2019
Source: english
August 31, 2019