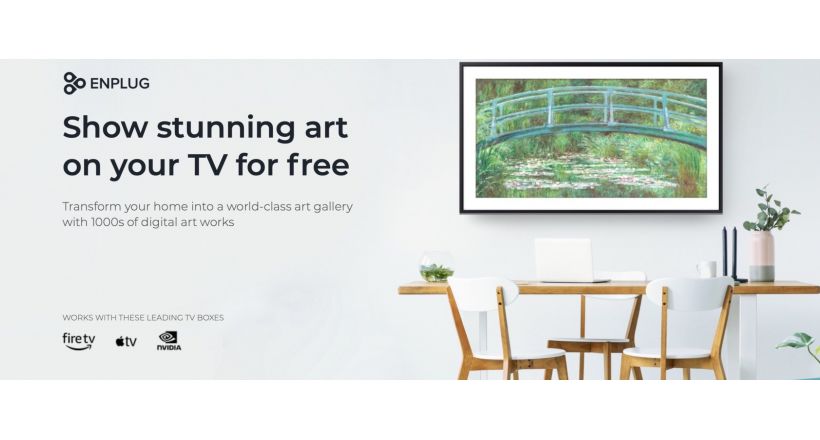 Apple TV offers a great variety of wallpapers, but now users will have more options to choose from. From now on Enplug launched a free service, which includes works from thousands of artists to be able to see them on your screen.
The TV can be used as a canvas for digital art, when it is not being used. Samsung has a similar feature in its line of products in the series the Frame TV.
Enplug is a company that provide software with cloud-based, and Enplug Art is an initiative to collaborate with contemporary artists and with some of the most important museums in the world to offer 1000 works of art for displays and TVs with an Internet connection.
Photo by Sergey Zolkin from UnsplashWell, Xf...

What is Inat Tv Pro?Inat Tv Pro APK for Andr...

The cryptocurrency market has exploded in po...
in Addition have compatibility with Apple TV via AirPlay, Enplug Art works with Roku, Amazon Fire, Nvidia Shield and some of the smart TVs that are more modern, in a very direct way.
The system allows you to make a playlist of the favorite pieces; determine how much time you will be on the screen, choose a coloured frame to highlight the work.
EnPlug Art works through a process web and tilizando AirPlay from Mac. To use it is that it generates rune free account on the Website of Enplug Art.
Apple TV now with free access to art with Engplug Art