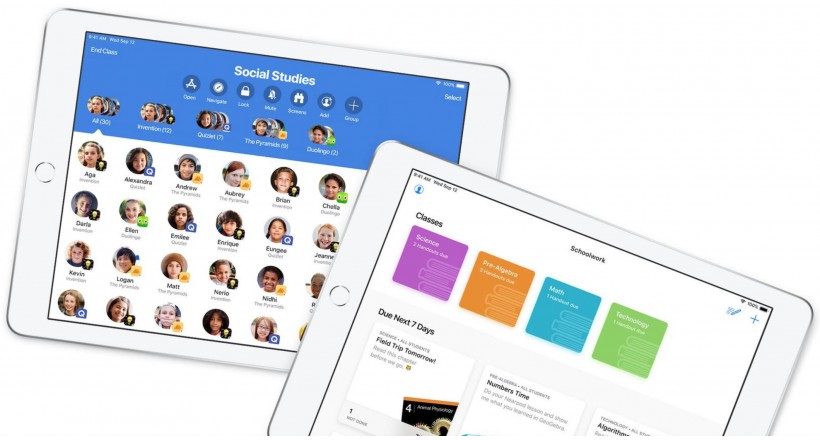 Schoolwork is the application that allows teachers to distribute classroom materials, known as Handouts, their students, assigning activities with compatible applications, collaboration with students and see the progress of the students. According to CNET Schoolwork 2.0 will add new features such as integration with Files and speed improvements, among others.
Schoolwork 2.0 will include features that are already available in applications for iPadOS, such as Files, improvements in the speed of navigation of the software, a new library Handout with a list of resources on the left side that facilitates the navigation between different classes, and a library with drafts and favorites of the students. On the right side there are cards with reminders or different types of tasks pending.
Another novelty is the redesign of the mode of vision of the Handout and the integration of communication that allows teachers to make FaceTime or send messages to your students with one tap.
Apple is also updating the application Classroom iPad, which functions as the assistant to the teacher in the classroom, allowing them to launch applications and Web sites to all devices of the class, share a student's screen on the iPad by the teacher or on the Apple TV for the class, share documents, and more.
The new version of Classroom includes the function pinch to zoom, auto-sync with classes Apple School Manager with the Apple ID of the teachers, and a new feature of sessions temporary for iPads shared.
According to CNET, these new versions of Schoolwork and Classroom will be available very soon.
Apple updates their applications, Schoolwork, and Classroom with new roles for distance learning
Source: english
May 23, 2020