He adds several features.
Studio Wildcard has announced the arrival of a new update to the version of Xbox One ARK Survival: Survival Evolved , which adds three new prehistoric beasts , areas and dungeons, and new Extinction Events .
the update, which improves the stability of the game, several bugs and the settings of the servers, incorporates three huge prehistoric beasts such as giant mammal Woolly Rhino – Coelodonta utiliserro – dangerous armored Dunkleosteus or gargantuan arthropod eurypterid fish known as the sea scorpion -.
Features update
All content on the PC version and update patches to version V238, including new areas and creatures.
extinction events, which eliminate all server content each month, as if a meteorite fell on the stage.
Improved performance and framerate up to ten Amelioration percent.
Fixed several bugs
Improved server management, which will allow more configuration options console as in the PC version.
Troubleshooting with Spyglass works now split screen.
ARK: Survival Evolved is available in the early access program Steam , and the Xbox Preview Xbox One , and is expected to go in final version this summer both these two platforms and PlayStation 4 will support virtual reality glasses Oculus Rift VR and PlayStation.
we leave with trailer presentation of these creatures
Video.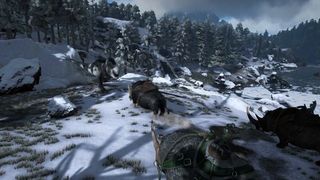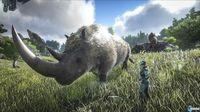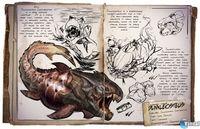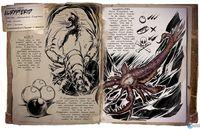 ARK: Survival Evolved Xbox One is updated with three new creatures
Source: english
April 8, 2016