Expand this topic:
X Best Services for Students
pixabay.com The student often has to write reports on laboratory work, write essays, and explanatory notes. In this ...
the creators of The Division are working on a game based on the license, but so far we know few details.
Disney has announced the dates for their upcoming releases, including films of Pixar animation and Disney, the Marvel movies, Star Wars or production of 20th Century Fox include Indiana Jones and four sequels of Avatar.
Precisely the films of James Cameron already have a date of release: Avatar 2 on December 17, 2021, and every two years there will be a sequel to Avatar 5 in 2027.
it Is possible that Ubisoft and Massive -authors of The Division and its sequel – looking to match his game based on the license for the date of Avatar 2. The game was announced some years ago and since then we have not discussed anything, except the interest in seeking new employee that will work in your technology Snowdrop, the graphic engine used in the games The Division.
Video: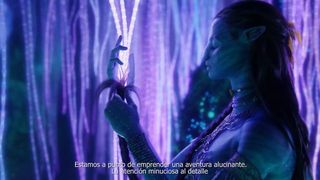 The company expects the title to this "scenarios ultra-realistic, with a global illumination dynamics, an impressive capacity for destruction in real-time and an incredible level of detail and visual effects." It was announced in 2017 for both consoles and PC, and by the time development is expected to reach directly to the new generation-that would come the next year-.
Avatar 2 will be released in 2021; it could be the same date as the game
Source: english
May 8, 2019