But still it will take to be ready.
Kazumasa Habu, a producer of video games based in the universe of Digimon, has confirmed in an extensive interview published in the japanese magazine Famitsu, that there is launched a new project of Dgitimon Story with the PlayStation 4 as a base. This means that the new game could reach more platforms, but that Bandai Namco are using the Sony console as the primary system to conceptualize the game.
Video: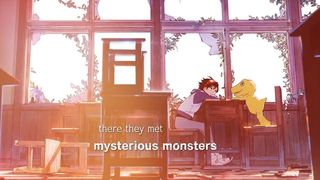 "A new Digimon Story is also in development with PS4 as a base, but its development will lead us to a time", points out Habu. We remind you that this is a project that adds to Digimon Survive, already announced for PC, Xbox One, PS4 and Nintendo Switch.
"With such things as the current requirements of the hardware and releases in the world, the development of a single game has become something that requires a lot of time," he explains. This is complicated, it says, when there is the need to launch new games regularly so that the public does not lose interest and forget the sagas.
"If you go too long between new content, a lot of people will lose interest", regrets Habu. In consequence, the current plan is to offer new content for Digimon Survive, and to enhance the focus of this new game.
Digimon Survive will launch in 2019 in Japan for PS4 and Switch, but in the rest of the world shall also be published on PC and Xbox One. This seems to suggest that this new title would not arrive until 2020 at the earliest.
Vandal
Bandai Namco has launched a new Digimon Story with PS4 as a base
Source: english
September 29, 2018