Add to Dragon Ball Xenoverse 2 and One Piece in the plans of the company.
Bandai Namco has confirmed in its latest financial report that has implemented three more games for Nintendo Switch, of which only one was public until now, Dragon Ball Xenoverse 2.
Video: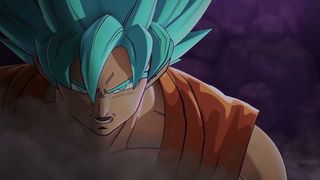 While Bandai Namco has not put still date to Dragon Ball Xenoverse 2, your financial report again to indicate that it will launch this year.
as for the other two games, it comes to new installments of the saga role-playing tales Of and of the musical series Taiko no Tatsujin, known in the West as Taiko Drum Master. It has not been indicated if it is new deliveries or whether these will be adaptations of games is already available on other platforms.
in Addition, company has announced recently One Piece: Unlimited World Red Deluxe Edition also for Nintendo Switch. In this case, the game is intended equally for PS4.
These two games are planned for the current fiscal year, that is to say, prior to march 2018, compared to Dragon Ball Xenoverse 2 that was announced for the Nintendo Switch a long time ago and it is expected for this calendar year.
Vandal
Bandai Namco is preparing a Such Of and a Taiko no Tatsujin for Switch
Source: english
May 14, 2017