The RPG will arrive in February of 2018 to different platforms.
Battle Princess Madelyn is a RPG in the style of the Zelda classic will be available February 2018 on PC, PS4, Xbox One, Switch, Wii U, and PS Vita. Causal Bit Games, the development team has wanted to distribute a video where he shows the universe where the action of this title.
Video:
Photo by Sergey Zolkin from UnsplashWell, Xf...

What is Inat Tv Pro?Inat Tv Pro APK for Andr...

The cryptocurrency market has exploded in po...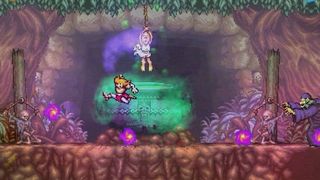 princess Madelyn
Battle Princess Madelyn players will incarnate to the warrior Madelyn in your adventure through the castle you will have to explore and its surroundings.
The game features 10 levels divided into 5 stages. In addition, it lends itself to replayability thanks to the fact that many areas hidden secrets that players can unlock.
on the other hand, music accompany you at all times the state of mind of the protagonist, and Fritz, his dog ghost. Fritz, in turn, will be obtaining powers as you progress in the game that help you unlock the puzzles and those inaccessible areas.
Video:
The title, on the other hand, will issue a limited amount of physical for PS4. However, it is possible to also have edit physical Switch, and PS Vita.
Battle Princess Madelyn shows its action in a new video