This Monday comes the Battle Royale, in April more content for the co-op, in may, a new map and in June a new way.
As we told you yesterday in our impressions, next Monday will arrive at Battlefield 5 game mode Firestorm, the expected battle royale, with a free update.
Video: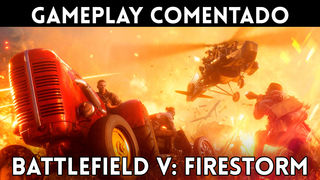 But this will not be the only content to arrive in the next few weeks, and today Eletronic-Arts and SAYS detailed the upgrade plans for the next few months, in the content belonging to Chapter 3 of Winds of War, the manner in which are classified the seasons of game content.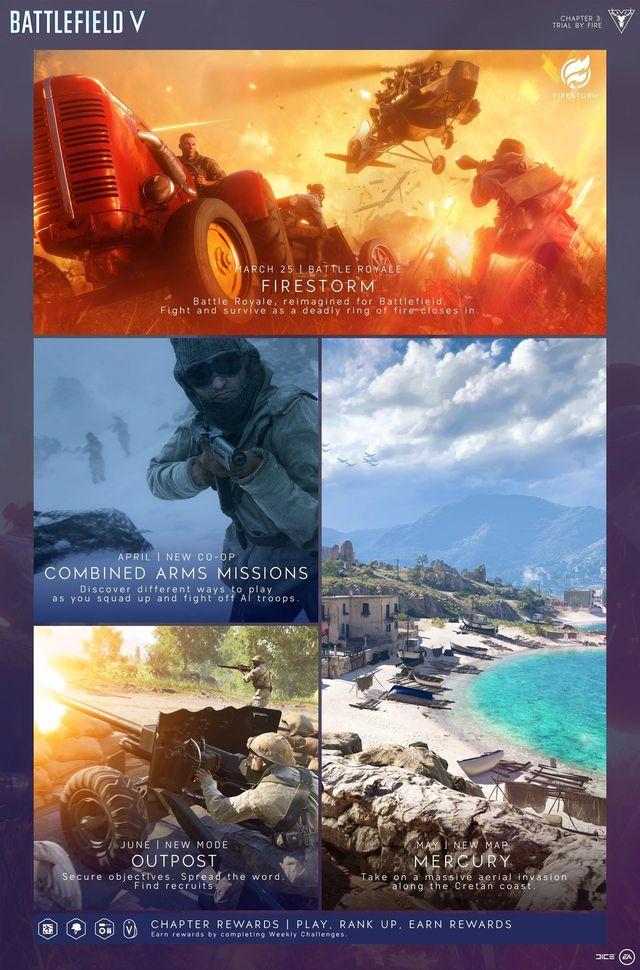 march 25: Firestorm, battle royale
The first content to arrive is Firestorm, a way battle royale with vehicles and destruction of scenarios to 64 players developed by Criterion, and that will offer some of the most spectacular that we have ever seen on a Battlefield.
You can play solo or with teams, though he SAYS it reminds us that that Firestorm it will improve and expand after the launch, for example, adding the mode duo, which will arrive for a limited time in April.
Video: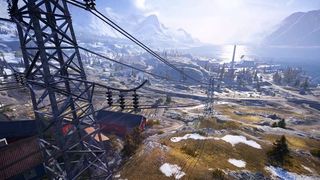 April: New content for combined Arms
co-op combined Arms that debuted in the past month of February will receive in April two new missions, extra difficulty and the ability to play with matchmaking with other players without relying on playing with friends.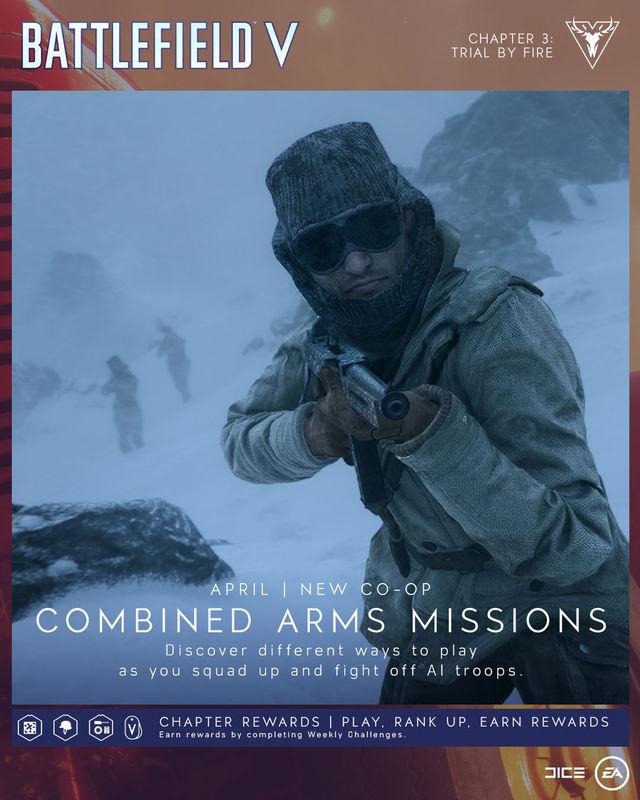 May: A new map, Mercury
In may there will come a new map, Mercury, set in the Mediterranean, on the coast of Crete. Here you'll confront an invasion of massive air along the coast and experience the first and the biggest invasion of paratroopers germans, based on the true-life events of Operation Mercury. Promises to be a real visual spectacle this map.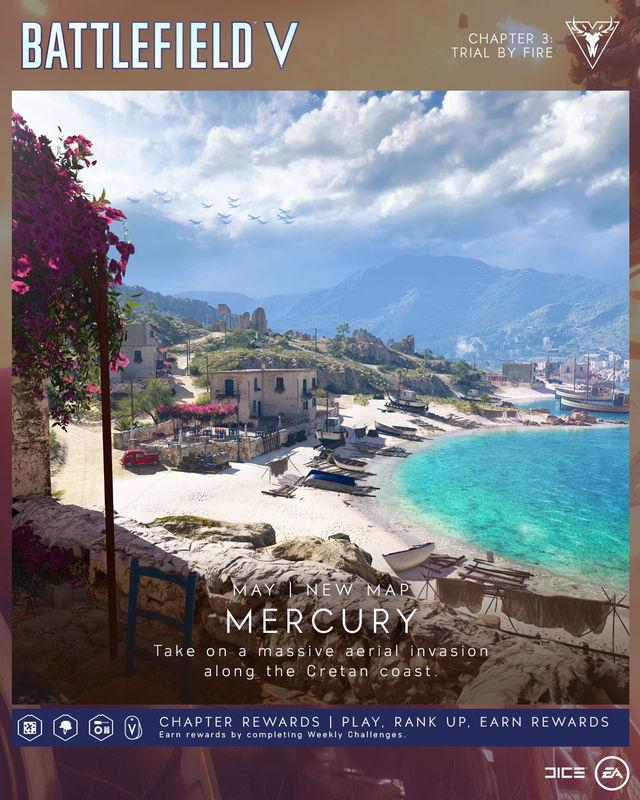 June: The new way Outpost
In June there will come a new game mode, Outpost, in which you'll have to building structures to withstand the attacks of the enemies. Give more details of this mode later.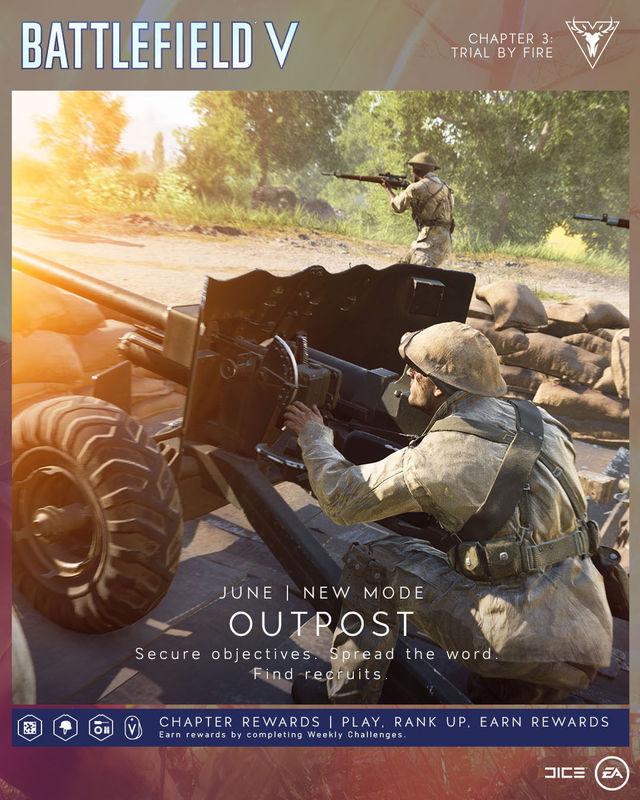 Chapters 4 and 5 of Winds of War
The thing does not end here, and with the arrival of Chapter 4 in June there will be a new map, Marita in Greece, and a new mode 5-on-5, which will be developed in small spaces. All the details of the new content will be revealed in June during the EA Play.
Chapter 5 will arrive in fall, and although it has not yet been given the details, have said that "it will wake up to a giant".
Battlefield 5 is on sale now for PS4, Xbox One and PC, and all of these contents are free for all users of the game.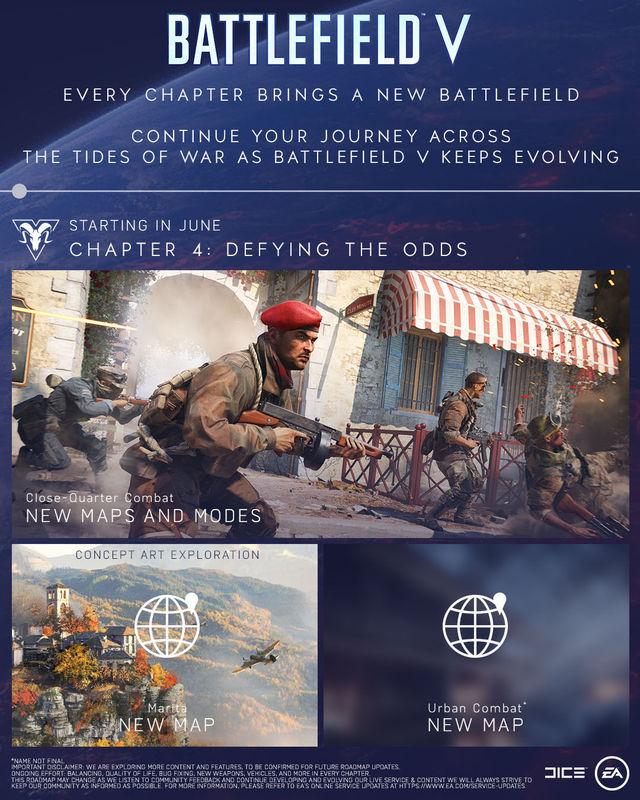 Battlefield V detailing its contents for the next few months
Source: english
March 22, 2019