EP
The actor was believed that there was a time when superhero movies let it down to the public.
In your opinion, was 'The Dark Knight' . Nolan that marked the turning point of the genus
Now play Batman in a version that Superman faces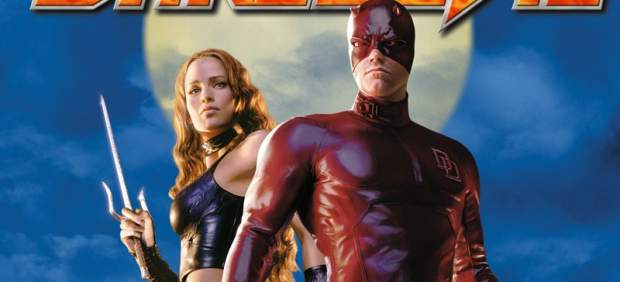 What film Daredevil 2003 is one of the most criticized tapes superheroes is something known by all. But now its protagonist, Ben Affleck href="http://www.20minutos.es/minuteca/ben-affleck/" , adds to these criticisms and has recognized that this Marvel version "did not work".
In an interview with Entertainment Weekly , Affleck has spoken of his role in Batman vs. Superman: The dawn of justice , but also the last time that was put into the skin of a superhero, more than a decade.
The actor gave life to Matt Murdock / Daredevil day lawyer and defender of the Kitchen New York Hell night in 2003, an experience of which does not have very good memories.
"Daredevil did not work at all. If I wanted to reach more people I should be less respectful ", explained the actor who speaks of a time in which many superhero flicks failed because their quality is not convinced at all to the public.
" This It was before people realized you could do these movies and do them well. It was a very cynical way of saying 'Put a red suit with a guy, I do go there, hunt some bad guys and cash the check' ", has recognized.
It is considered that was The Dark Knight Christopher Nolan which marked the turning point in this regard, and showed that a superhero movie could be a tape quality.
Batman vs Superman
A wake followed in subsequent tapes DC heroes, as that tells Affleck. And is that the actor has said that the director's vision of Batman vs Superman , Zack Snyder, is much darker and advanced than that experienced in the film directed by Mark Steven Johnson.
As for his role as Bruce Wayne in the film that pits two titans of DC, the actor said that " Batman is basically the American version of Hamlet ."
Batman vs. Superman: The dawn of Justice , with Warner's upcoming projects, promises to be one of the highlights of the 2015 edition of the Comic-Con in San Diego that will start on July 9. The film will premiere on March 23, 2016 , laying the foundation for developing the cinematic universe of DC and Warner.
Daredevil triumphs in Netflix
Moreover, the new version of the Marvel character has been one of the revelations of the season series on Netflix.
This time I played by Charlie Cox ( Boardwalk Empire ), Matt Murdock / Daredevil return to the small screen in 2006 with a second season and confirmed.
Cine
Ben Affleck admits his Daredevil "did not work"
Source: english
July 4, 2015