The idea began in 2013 with a team of 50 developers, and is now about to be launched.
Days Gone by is released on the 26th of April, and Sony has shown a new video in the Bend Studio speaks to us of the study and the work over the past few years.
The script writer and director John Garvin says the project was "crazy" and that they began to develop it with about 50 people. "My first notes from the game are from 2013," says Garvin, "and here we are, six years later, and is about to reach the street."
The cryptocurrency market has exploded in po...

When crypto was new in the market places, it...

Since crypto has arisen on the world map, ev...
"we Initially wanted to make something that was beautiful to see but dangerous to play. If you've been to Oregon you know what I mean. It is a spectacular place with snow-capped mountains and those amazing forests. It is fun to explore, but you are always looking for the shoulder."
The study also thought that the bike had not had so much attention in other games, and there were several bikers in the study. "So began our original idea: an open world with a bike and the undead. Except they are not undead, they are Freakers".
Video: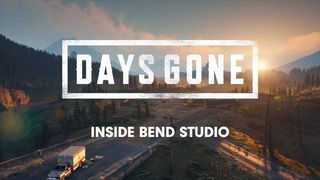 What's new from the creators of Syphon Filter
Days Gone by will take us to a open world posapocalíptico in which we will have to fight against dangerous creatures, humans who have been infected by a strange virus, using the direct action and stealth, controlling the protagonist Deacon St. John and his motorcycle.
Recently we were able to visit the facilities of Bend Studio and talk with the creators. You can know more about the game in our recent article.
Bend Studio talks about the study and the development of Days Gone video