EP
Written and directed by Rian Johnson, the eighth episode of the saga of "The Wars' bequeath to the cinemas in 2017.
The tape looking for a female lead, a role for which three actresses sound. Tatiana Maslany, Gina Rodriguez and Olivia Cooke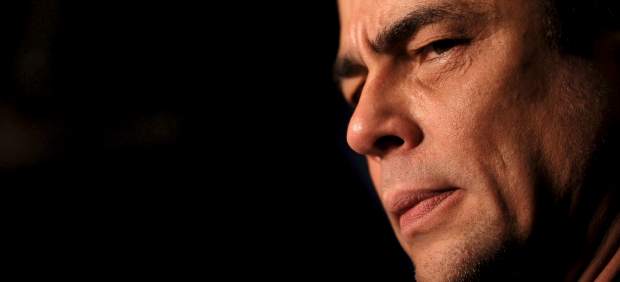 It was a secret voices, now confirmed by its protagonist. Benicio del Toro href="http://www.20minutos.es/noticia/2519162/0/star-wars/benicio-del-toro/papel-villano/" be the villain of Episode VII of the Star Wars saga that lead Rian Johnson (Looper).
During an interview with RAC1 concedia for the premiere of A Perfect Day, the new film by Fernando Leon de Aranoa starring with Tim Robbins, the actor confirmed that it will be in the eighth installment of the series and second of the new trilogy which starts on December this year with Star Wars: The Awakening of the Force, the episode directed by JJ VII Abrams.
" Yes, but do not start until February or March " Del Toro said he could not give many details of the project. "Let me not talk much about it, but it's like the villain … but we'll see," said the actor.
The tone of uncertainty with regard to his character leaves in the air if it is aligned with Kylo Ren, Captain Phasma, General Hux, the villains of the First Order an organization that aims to revive and succeed the tyranny of the Empire or go for free.
Written and directed by Rian Johnson, Star Wars VII, in addition to Del Toro will, with Oscar Isaac, who repeated as Poe Dameron, and hopefully with many other characters featured in Episode VII. In addition, the film seeks a female lead, a role for which three actresses sound. Tatiana Maslany (Golden Lady), Gina Rodriguez (Jane the Virgin) and Olivia Cooke (Ouija)
The Episode VIII bequeath to theaters in 2017. But before we see the next December 18 on the big screen. Star Wars: The Force awakening
This film is directed by JJ Abrams and in it we will see the stars of the original trilogy Harrison Ford (Han Solo), Mark Hamill (Luke Skywalker) and Carrie Fisher (Leia). Also they return Peter Mayhew (Chewbacca), Kenny Baker (RD-D2) and Anthony Daniels (C-3PO). As for the new additions in the next installment we will study Lupita Nyongo, Andy Serkis, Max von Sydow, Oscar Isaac, Adam Driver, Daisy Ridley, Gwendoline Christie, Domhnall Gleeson and John Boyega.
A year after its premiere, will hit cinemas Star Wars: Rogue One, the first of the spin-off of the saga. The second spin-off will be released after the debut of the eighth installment and then go the ninth and final film of the new trilogy, to be released in 2019.
Benicio del Toro confirmed to be the villain of Star Wars VIII
Source: english
September 5, 2015