20 MINUTES.IS
During the celebration of a forum, Bill Gates was asked about the need to use three fingers to activate the actions menu of Windows.
Bill Gates ducked the responsibility.
Ensures that, if I could, yes I would in a single button.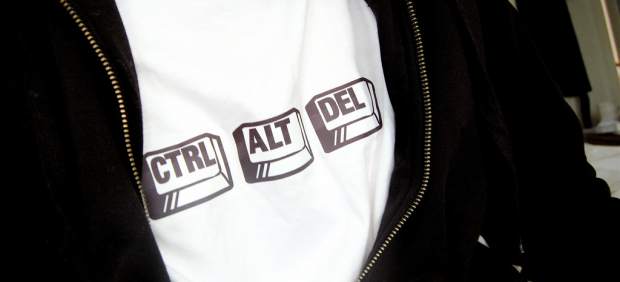 During the celebration of the Bloomberg, the Global Business Forum, the co-founder and CEO of Carlyle Group, David Rubenstein, requested the founder of Microsoft, Bill Gates, which explain one of the issues most perplexing of the digital age: why the need for three fingers to lock or log off a PC?, why did Gates ever thought that that was a good idea?
with a grimace lightly, Gates, you have already answered some other time to this subject, turned a blind eye to the responsibility of the command "crtl-alt-del", saying, "clearly, the people involved should have put another command to turn these functions".
Then, Rubenstein pressed. "What regrets he decision?". "You can't go back and change little things in your life without putting other things at risk," said Gates. But sure. If you could make a small edition, would make this operation activate con a single button," replied the philanthropist.
On a previous occasion, Gates had already said that that decision "was a mistake," and blamed directly to the engineer. "We could have had a single button but the guy who did the design of the keyboard in IBM did not want to leave it in a single button", said David Bradley, who worked on the IBM PC original and invented the combination.
Bill Gates returns to renege the command 'Ctrl+Alt+Del'
Source: english
September 21, 2017