The work of ScummVM and its reverse engineering, which allowed to recover part of the original code lost by Westwood, has been key in this premiere.
The classic Blade Runner PC, one of the graphic adventures most influential of all time, has a second chance after spending years out of print and lost. The video game, after many years gone and performance problems because of the loss of your source code, was recovered by ScummVM a few months and now it has been on sale in GOG.com, – store digital PC games without DRM. We can buy it for 8,19 eur with a 10% discount for the winter reductions of the site and enjoy it until in Spanish – level of voices and texts.
A graphic adventure very ambitious
The fact that you have this video game classic, as well as one of the greatest exponents of the genre of the graphic adventure, is due to the commendable job of ScummVM and the community of users related to them. We talk about that, to be able to enjoy Blade Runner on the pc today, they have needed more than eight years of reverse engineering, conversations with former officials of the title, and tests, constant and collective efforts only. However, in Westwood Studios (Command and Conquer) lost the source code of the video game in one of the moves of the study, something that has been precluding the release of any remastering, adaptation or version of a classic the systems most current.
Using the universe of the film in 1982 directed by Sir Ridley Scott, the original adventure invited us to play the taciturn Ray McCoy, a blade runner that had to finish with a series of replicants who escaped through the city. The work of ScummVM is commendable, for many the level of their remastering and conversion of the classic LucasArts Monkey Island 2, a project that was given the green light many years before we decided to portearlo to current systems, and that in addition, it distributed an altruistic one. The merit of this conversion of Blade Runner, all a sample of the archaeology collaborative video-game, is huge.
The game features a cast of more than 70 different characters and digitized versions of actors like Sean Young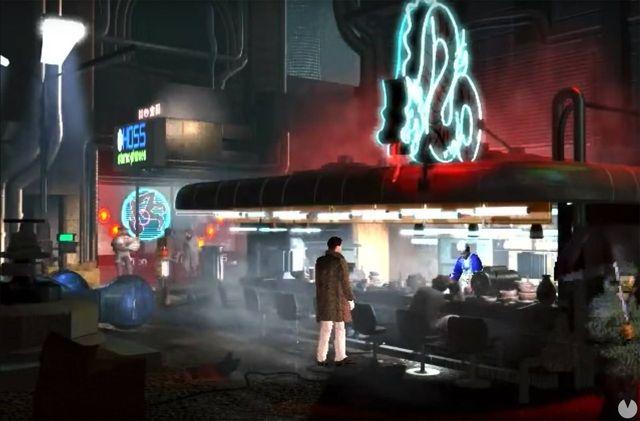 The graphic adventure original incorporates systems random very complex, because included in its history many players not controlled by the user, or NPC with routines marked, different personalities, distinct stories, and many features of difficult management, that allowed us to enjoy the games very different from each other in function of elections, or systems that come into play. We are talking about a video game that has a cast with more than 70 different characters -with digitized versions of Sean Young, James Hong, Joe Turkel, Brion James, William Sanderson – more than 100 different environments and a soundtrack based on the pieces composed by Vangelis for the original tape.
Blade Runner: The PC classic returns to video games thanks to GOG.com