The game of Gearbox for PC, PS4 and Xbox One have been placed in the homes of the players 3.3 million games taking into account digital sales on all systems.
Borderlands 3 has sold more than 3 million units in digital format between its launch on 13 September and the end of that month, according to sales data provided by SuperData. 2K Games, the publisher of the game developed by Gearbox, announced September 23 that it had distributed more than 5 million copies the game.
SuperData qualifies the launch of the title as "solid". The 3.3 million units sold through the PlayStation Store (PS4), Microsoft Store (Xbox One) and Epic Games Store (PC) take account of the various editions of the game. On average, each unit was sold at a price of us $ 69, given the success he has had the Deluxe Edition.
2K Games assured that Borderlands 3 was the game more quickly sold of the history of the company, and most sold of the brand in PC, despite the protests by the players motivated for the exclusive launch at Epic Games Store. In computer, the game had approximately the double simultaneous players that Borderlands 2 in its entire history, according to Randy Pitchford, president of Gearbox.
In Spain, the game sold during the launch week 8100 units in physical format in his version of the PlayStation 4, only surpassed by eFootball PES 2020. Neither version of the Xbox One or the PC appeared in the list of ten best-selling games from 9 to 15 September.
Borderlands 3 gets more income digital console that GTA 5 and Fortnite
Superdata has published the ranking of the ten games that most revenues have been generated in PC and consoles in September. The shooter of Gearbox was only surpassed by NBA 2K20 and FIFA 20 in PS4 and Xbox One. In PC, Borderlands 3 overtook League of Legends, although it fell short of Dungeon Fighter Online, very popular in territories in asia. This list not only takes into account the sales of the games, but also the income for additional content.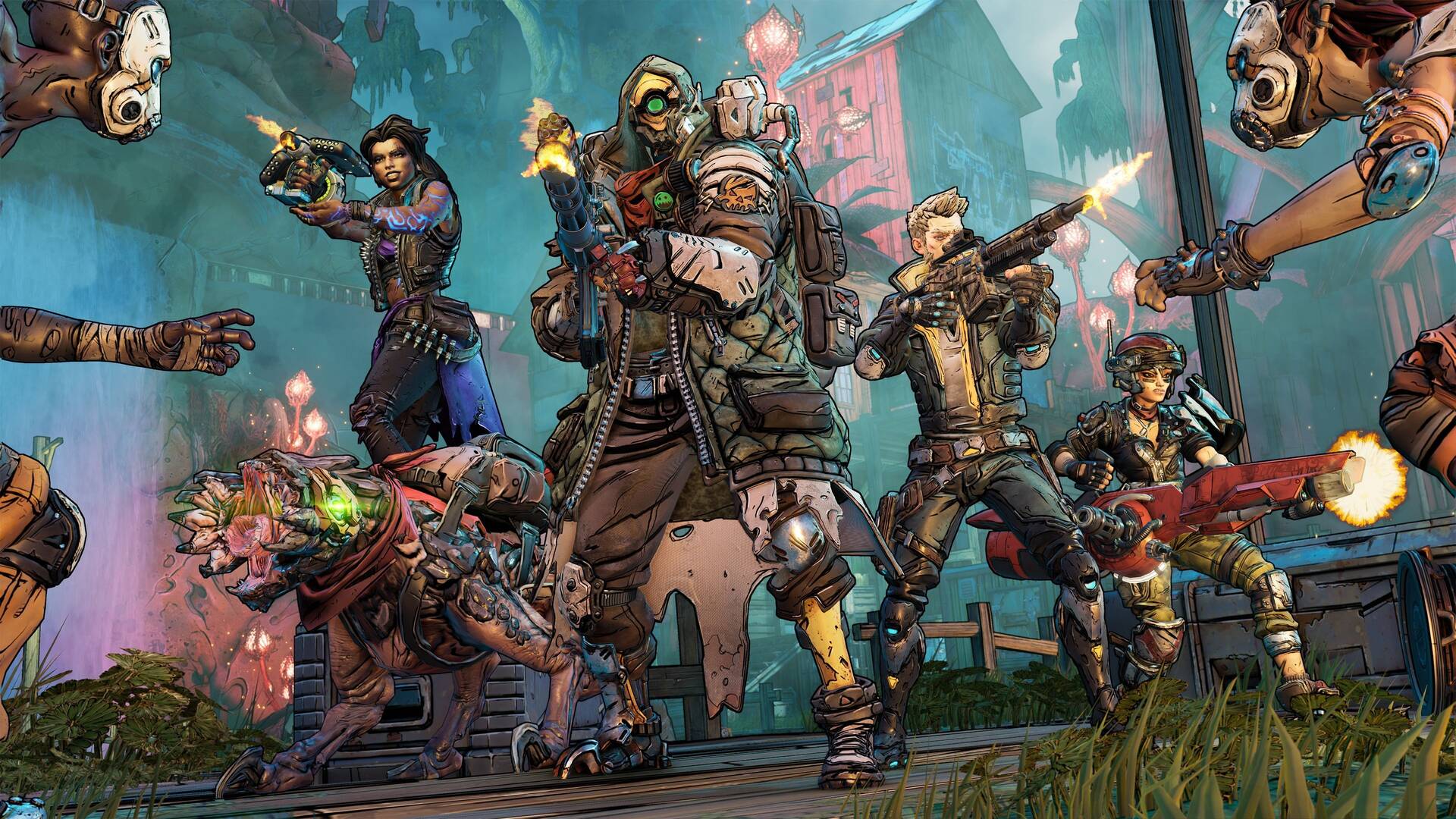 Games with more revenue on PC in September 2019
1. Dungeon Fighter Online
2. Borderlands 3
3. League of Legends
4. Fantasy Westward Journey Online II
5. Crossfire
6. World of Warcraft West
7. World of Tanks
8. Dota 2
9. Fortnite
10. Roblox
Games with more revenue on console in September 2019
1. NBA 2K20
2. FIFA 20
3. Borderlands 3
4. Grand Theft Auto V
5. Fire Emblem: the Three Houses
6. Call of Duty: Black Ops IIII
7. Fortnite
8. The Legend of Zelda: Link's Awakening
9. FIFA 19
10. Madden NFL 20
Borderlands 3 exceeds three million units sold in a digital format
Source: english
October 23, 2019