20minutes / AGENCIES
Pitt, 52, interpreted 'War Machine' Gen. Stanley McChrystal as head of US troops in Afghanistan.
The film he is the first actor to be seen developed mainly through the Internet (Netflix).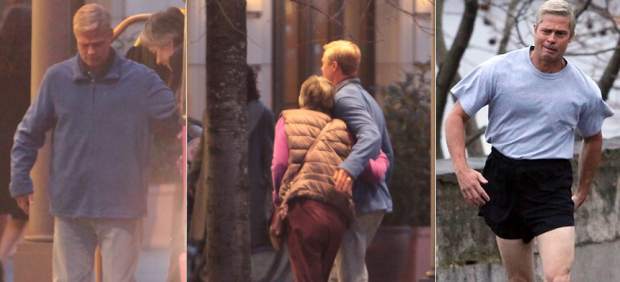 the filming of War Machine continues to deliver amazing images of the transformation of Brad Pitt from General Stanley McChrystal. European cities like Paris and London have hosted the filming of what will be the next film of the popular actor, 52, one of the most critically acclaimed and also one of the most attractive … although in this film that second aspect seems . it will be forgotten
the film, entitled War Machine , is inspired by the book the Operators: the Wild and Terrifying Inside Story of America's War in Afghanistan , the journalist Michael Hastings , who died in 2013 in a car accident in Los Angeles.
the story focuses on the role of General Stanley McChrystal as head of the US troops in Afghanistan . McChrystal, now retired, was a military implacable Afghan willing to win the contest with a team of advisors who moved from the back room of the conflict to achieve both goals with Washington politicians, as with the media communication as well as in the front line.
War Machine will told in the form of satire and its production started last summer under the direction the director and Australian writer David Michôd ( Animal Kingdom ).
"we are excited to be part of inspiring commitment Netflix to produce a cutting-edge content and bring it to a global audience, "he said Pitt, for whom it is their first film developed to be seen primarily through the Internet.
Brad Pitt, unrecognizable and aged in his role as the relentless military Stanley McChrystal
Source: english
February 7, 2016