The second expansion for the game is now available for all PC gamers.
Private Division and Squad have announced Kerbal Space Program: Breaking Ground Expansion is now available for PC. This is the second expansion to the lauded space simulation game.
Video:
APIs are everywhere, and you have likely alr...

Once assimilated and applied in the daily dy...

Photo by Sergey Zolkin from UnsplashWell, Xf...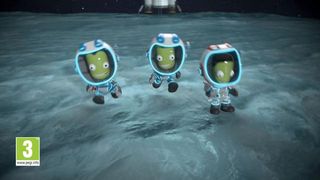 players will new parts for robotic, including hinges, rotors, and pistons with a variety of sizes. Thank you to these parts, it encourages the ingenuity in creating vehicles with advanced functionality never seen before.
science is another important novelty of this expansion: improve the experiments that we can perform, and the objectives of data collection that have always gone hand in hand with space exploration. Players will be able to incorporate a storage container to the ships to save the different pieces of scientific equipment.
After you reach your destination, will deploy team who will monitor and collect data through various methods, to then transmit them back to Kerbin, the home planet of the Kerbals.
The expansion also improves the experience of the players to explore celestial bodies. The new surfaces will be scattered by the planets of all the solar system of Kerbol, and can be scanned using the new robotic arm attached to the rovers.
These new surfaces, which include criovolcanes, meteorites, craters, and many other mysterious objects that players can investigate. In addition, the expansion includes a new spacesuit, futuristic, so that the Kerbals can travel through space with style.
Breaking Ground is now available on Kerbal Space Program