I arrive on March 1 as part of the games for PS Plus.
Return Digital has distributed a new trailer Broforce , your action game, with reasons release version PlayStation 4 next day March 1 .
Broforce will reach the Sony desktop entitled stronghold of March in the subscription program and free games from PS Plus , allowing us to test your proposal playable free of charge one. Broforce is a shooter two dimensions, with retro look and drinking directly from the saga Contra , featuring heroes and characters from l movies, comics and popular culture.
Thus heroes like Ripley, Rambo, John McClane and the mighty Chuck Norris -in its adapted versions humorísticas- are just some super vitaminados characters that can be used in this game full of explosions platforms, shots and testosterone .
we leave you with your new trailer.
Video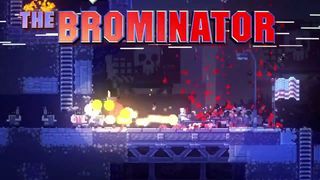 Broforce shows a trailer version for PlayStation 4
Source: english
February 25, 2016