They will work on offering more incentives and better.
Luke Smith, director of Destiny 2, believes that the game do not have sufficient items of interest to players who want to make him your main focus entertainment and spend a lot of time with him. In addition, he admits that the study has not been able to communicate well with the community.
Video: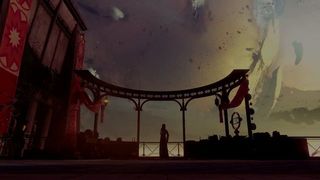 through a podcast in which they participated also Mark Noseworthy (director project) and Eric Osborne (director of advertising) have reflected on the state of the game and how it was conceived as a way of responding to the aspects that had been criticized in the first delivery.
"If you have a game you love, you want reasons to enter into it"
So, for example, admit that they wanted to resolve the critique that pointed out that the first Destiny was too picky, but doing so may have led to this new delivery at the other end.
so they think that the players most devotees are finding problems with motivation, with Destiny 2. "If you have a game you love, you want reasons to enter into it", Smith says. "I think that today this is a game that does not give sufficient excuses or reasons to the players to keep focused on him."
Support communication problems with the players
The team has admitted that at Bungie have traditionally not been very good when dealing with the community of users. Osborne assures that they have heard the community and that van "to take measures" to improve in this regard, respond better to the community and that their words and their actions on the game are more palpable.
In the same way, believe that is what has happened with regard to the changes progress in the in-game experience: in the absence of information, the community has assumed the worst and hence the criticism of the study, explained.
For this reason, admit that the lack of context and clarity in their messages has been also a problem that they want to correct in the future.
Bungie admits that Destiny 2 doesn't engage the players more dedicated
Source: english
November 30, 2017