The study regained all the rights and have already been working for months in solitary.
Bungie has ensured that Activision's had tied in short to the study during the development of the saga Destiny. The company had the rights to publiación of the game as part of an agreement that came to an end after eight years at the beginning of 2019. Now, Bungie already owns all rights to his saga.
Video: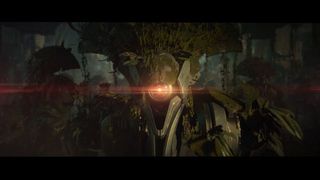 to The asked David Dague, responsible for communication of the study about the influence that could have Activision on the study at the time of conditioning and limiting what the team could do, has taken the opportunity to clarify the situation and remove responsibility to Activision.
"I Think that we need to combat the idea that Activision has been a gyrfalcon prohibitive prevented us from doing amazing things," said Dague.
"we Launched the series in conjunction with Activision, and natural way during the passage of the time the decision was made to that we had different goals on what we wanted it to be, so we seperamos. It was something friendly and now we are doing the game solo, doing what we believe is necessary to be mind-boggling," he explains.
One of the objectives of the study is todaptarse to what they want to the fans and offer the best for the community title, but it seems that Activision has been one of the obstacles to study for Destiny or Destiny 2.
Bungie does not believe that Activision will cut the wings with Destiny
Source: english
August 24, 2019